3 Classic Wedding Hairstyles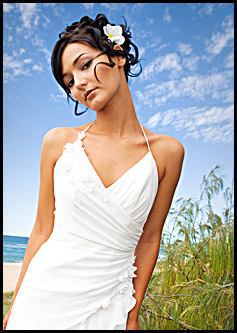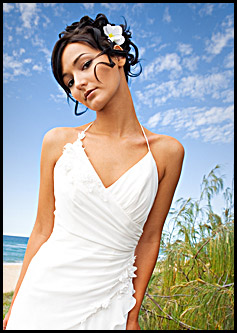 Knowing what to do for your hair for the big day can be tough. After all, hair can certainly be difficult to manage and even more difficult to predict. It is essential that you pick a hair style for the wedding that will last all day and night without much effort of fuss. Nonetheless, every girl alike wants a hair style that is glamorous and out of the norm for her own routine.
Don't be embarrassed if you need some ideas for your wedding hair! Most ladies have trouble finding just the right style. So, in an effort to help, here are some suggestions:
A SMOOTH BUN
It's no wonder that the bun is such a timeless symbol of class when it comes down to hair. It never really goes out of style. It's smooth and beautiful and if you decorate it with flowers, you're in the gold when it comes down to wedding hair.
LOOSE WAVES
Loose waves seem to also be popular amongst many women for the wedding day. They're quite easy to achieve and pretty difficult to really "mess" up. All that you need to do to get these popular loose waves is to scrunch up your hair when wet and spray down with some sort of scrunching spray or hairspray.
TWISTED UP
All it takes for an elegant look really is a stack of bobby pins. Twist your hair up and pin it down with bobby pins. Place some flowers in these pins and you are good to go. This is a timeless wedding look that you really can't go wrong with.