10 Important Tasks for the Bridesmaids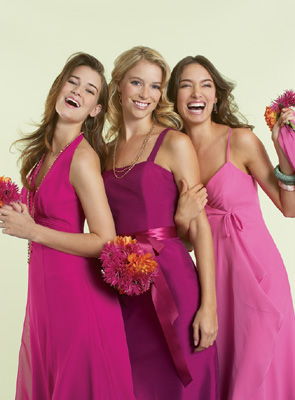 Being asked to be a bridesmaid is exciting. To be honest, it is thrilling! It's the ultimate expression of appreciation from a bride to a close friend and for any close friend of a bride, saying YES should be automatic. However, it can be really confusing to fully understand what the duties of a bridesmaid actually are. So if you, like so many others, have found yourself wondering what it is exactly that bridesmaids do, don't worry! Here's a short summary.
-Help the bride pick her dress.
-Help the bride pick her jewelry.
-Pay for hair and makeup expenses.
-Address invitations.
-Create wedding favors.
-Plan a bridal shower and a bachelorette party.
-Spread the word about where the couple is registered.
-Help with out of town guests.
-Collect gifts and envelopes.
-Direct guests to their seats.