Choosing the Best Champagnes for a Wedding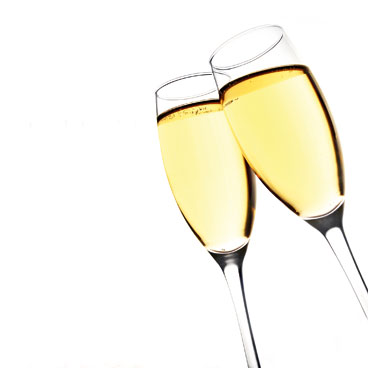 It's no mystery that drinking, in many countries, is a means of celebration. This is particularly true at lots of weddings every year. While wedding receptions usually boast a full bar with an array of drinks, champagne is the traditional celebratory drink and you'll rarely find a wedding without it. Whether you're picking the wedding champagne yourself or just looking to bring some good champagne along with you as a gift for the bride and groom, it's important that you know the champagnes that are the best for occasions such as these. However, you should keep in mind that champagne and sparkling wine are the same thing...the only difference is that the grapes for Champagne are literally grown in the area of Champagne, France. Here are the champagnes and sparkling wines that top the list for weddings:
Anderson Valley Roederer Sparkling Wine
Domaine Chandon
Veuve Cliqot
Cristal
Krug
Spanish Cava
There are plenty of other sparkling wines and champagnes out there. The real issue is how much money you're able to spend on the drink. Keep in mind that most people don't drink this sort of drink regularly and they'll have a hard time telling the difference between a $100 bottle and a $20 bottle.