Short Wedding Day Hairstyles with Class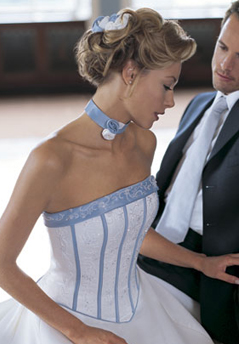 Many women out there have short hair. Short hair is an easy alternative for many women to long hair that requires upkeep. However, short hair can pose more problems when it comes to formal hairstyles. It takes quite a bit of creativity to make short hair look exceptionally elegant since there's not much to work with. However, with the right approach, short hair can look as classy as any other hairstyle on the big day.
Tips for making short hair work:
Accessorize! Whether it's with jewels, flowers, or other hair accessories, do what you can to accent your short hair by ornamenting.
Volume! Use volume to your advantage! With short hair, you have a higher capacity for volume. Use that! Fluff away and go with a natural, volume-boasting look.
Short hair has just as much potential for looking lovely for a wedding as long hair. Just make sure you work what you've got!