Wedding Venue Questions You Should Ask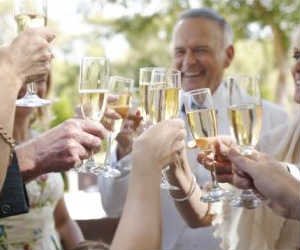 A lot of engaged couples look forward to their wedding reception. With all tradition and formality aside, the wedding reception is the place and time where a couple can really mingle with their friends and family and truly celebrate their union freely. However, in the midst of so much excitement, many couple forget to ask the most important questions when they're viewing possible reception locations.
Here are some questions that you should always ask before officially deciding a wedding reception location:
1. Ask about the rental fee.
Does it include everything? Will there be any additional charges at all? For instance, will you be charged overtime fees, tax, or gratuities?
2. Ask for the details to be in writing.
No matter how much you trust a person's word, you should always get things like this in writing. All details about the date, time, prices, and descriptions of the services provided should be clearly stated in writing.
3. How much will the down payment be?
A lot of venues and other sites will require that you pay a deposit of some sort. Make sure that you know exactly how much this deposit is and be sure that you can afford it.
4. Ask about other nights of the week.
Saturdays are always going to be the most expensive when it comes down to renting any place recreationally. If your budget is tight, ask about the prices for a Monday evening or Sunday afternoon just in case.
Don't let your excitement over your big party ruin your party in the end. Cover your bases!