When Should You Cut Your Hair Before a Wedding?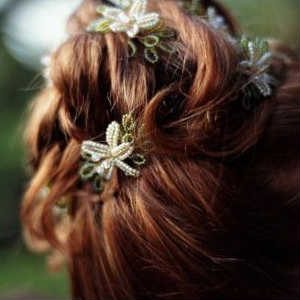 Getting your hair cut before a wedding can certainly seem like a big event. In fact, I'd go as far to say that it is. You have an array of things to consider when making a move like this and doing one thing the wrong way could truly be a disaster. Here are some tips for cutting your hair before your upcoming wedding.
1. Don't go too bold.
Sure, you want people to notice that you've got a different kind of hairstyle, but if you do something too crazy, you might be sorry. What do I mean by crazy? For instance, if you've had long hair your whole life, don't get a buzz cut before the wedding.
2. Consider your face shape.
A lot of girls see haircuts on celebrities and decide that a certain hairstyle is for them when it is not. You have to look at the shape of a face in determining the appropriate haircut.
3. Make it manageable.
The last thing you want to do before a wedding is get a complicated cut. You want something that is going to look good without effort, right?
There are just some things to consider, keep them in mind!