How to Pick a Wedding Theme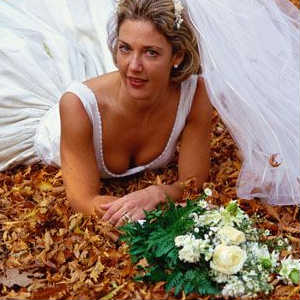 Wedding themes are incredibly popular. After all, what better way is there for you to choose a distinct group of colors or type of decoration than to choose a specific theme? Many people have come to this same conclusion over time and have decided to have themed weddings.
If you're helping to plan a wedding, you might be wondering what kind of wedding theme ideas you should be considering. Here are some themes that have proven to be popular that you might want to take some hints from.
1. Beach.
Beach weddings are popular. From having the ceremony on the actual beach to decorating the tables at the reception with things like shells and starfish, beach wedding themes provide lots of room for creativity.
2. Floral.
Some people make their entire wedding themes floral. They pick a few different types of flowers and colors and go from there. Floral weddings can be incredibly beautiful if done correctly.
3. Autumn.
Autumn weddings are also popular. Intertwining autumn colors and objects into a wedding makes it easier to plan. From colored leaves decorating the aisle to pumpkin flavored cake, this theme can definitely be a winner.
4. Gothic/Medieval.
A lot of girls dream of being a princess in a wedding one day and choosing a gothic/medieval wedding theme is a sure way to capture the royal mood.
Of course there are plenty of other themes and some are much more specific than these. The idea, however, is to bring a cohesive idea to the table and run with it. Plus it makes the whole process easier if you limit the number of wedding colors you work with.