Why Everyone Should Have a Wardrobe Full of Ballet Flats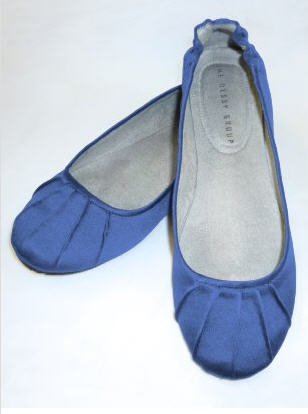 When the ballet flat first came in style here in New York a few years ago, I was sold on the shoe immediately. Being a girl who sort of hates heels, flats have always spoken to me on a fashion level.
From celebrities to high schoolers in the midwest, ballet flats are a hit amongst many. They're a comfortable way to dress up the outfit and a reasonable way to look great without the pain of high heels.

The thing I like the most about ballet flats, if I had to decide, is the fact that they are just as easily dressed up or down. Ballet flats with a pair of jeans are just as fashionable and appealing as flats with a nice dress.

Why doesn't everyone just get on the bandwagon and wear these things? Check out Dessy's wedding ballet flats page this month. Lots of choices in Dessy's top bridesmaid colors!