4 Ways to Have a Romantic Budget Honeymoon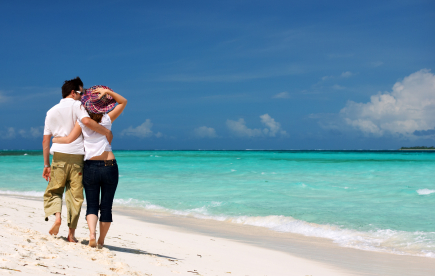 Affording a honeymoon while on a budget can be stressful. Not every couple gets a honeymoon as a gift , unfortunately. The good new is that there are romantic options for honeymoons that won't break your bank. Here are some tips for making it happen:
Set aside money.
Set aside money for your honeymoon when you're making all of your wedding budget calculations. This way you'll have a base to work with for budgeting the trip.
Stay in your country.
Leaving your country will make for tremendous additional expenses in most cases. Find a beautiful destination spot in your own country and I can nearly guarantee that you'll be saving money.
Road trip it!
Flying is expensive. If you choose a destination that you can drive to, you'll save money (as long as gas prices stay down). Plus, a road trip can be a great way to bond with your partner.
Think about parks.
There are beautiful parks everywhere in this world, especially in the U.S.A. Many of them offer dirt-cheap camping and if you and your fiance are nature lovers, this could be a great way to vacation for next to nothing.
Honeymooning doesn't have to put you in debt. In fact, I would say it's not worth it if it does. How can you truly relax if you're spending money you don't have? Do the research and make sure you plan a honeymoon that you can afford.