Top 10 Least Expensive Wedding Flowers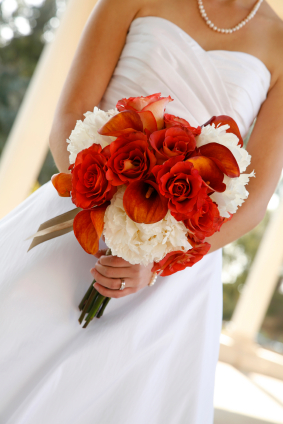 Every woman dreams of having beautiful flowers at her wedding. Whether she hopes to have them ornamenting the entire wedding venue or simply in her hands, it's safe to say that flowers are a pretty essential part of a wedding. But flowers can most certainly add up money wise. If you're having trouble knowing which kinds of flowers you should pick to work with at your wedding, this list below of the the top 10 least expensive flowers might interest you. Basing your decorations upon these flowers instead of other standard wedding flowers will save you money in the long run.
1. Alstroemeria Lily
2. Baby's breath
3. Carnation
4. Chrysanthemum
5. Daisy
6. Freesia
7. Gladiolus
8. Queen Anne's Lace
9. Sunflower
10. Sweet William
Once you select the flowers you'd like to use, make sure you use them wisely. Keep them placed in highly visible areas and don't overdo it if you don't need to.