The Benefits of Planning a Spring Wedding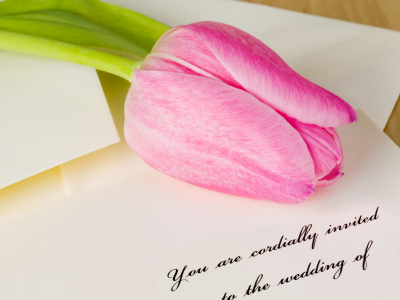 In the last blog post about spring weddings, I mentioned a few ways to incorporate this beautiful season into your wedding. Here are some more tips for having a perfect spring wedding.
The spring season is budget season when it comes to weddings. Most couples opt for summer or fall, but in extreme climates, summer is way too hot and fall can be too cold. Plan ahead, and negotiate deals with wedding vendors and suppliers. You can also find cheap destination weddings, and discounts on travel and honeymoons.
Wedding invitations are the first way your guests will know about your wedding theme. Use paper infused with seeds for the portion of the invitation your guests keep. The cost may be slightly more, but afterwards your guests can plant the paper and have wildflowers to remind them of you. You can also use this type of paper for your seating cards or any other printed material your guests can keep. This can double as a wedding favor for your guests.
On the topic of wedding favors, spring offers an abundance of budget minded wedding favors. Seed packets are a great idea! If the packet is in an envelope, have them customized with you and your groom's favorite flowers, and printed with a photo or instructions for planting. Birdseed can also be thrown at the wedding instead of rice, which is better for the environment, and the birds will love it! Make sure you check with the location first, since some do not allow anything to be thrown.