How to Choose the Best Wedding Styles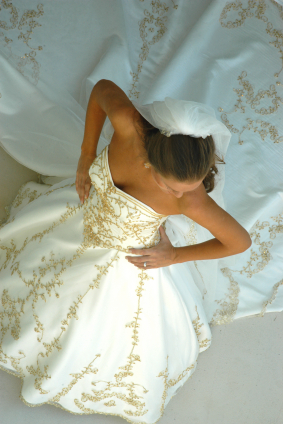 Getting married for the second time can make many brides feel additional stress, particularly when it comes to choosing the right wedding gown.
But here's the great news: No hard-and-fast rules apply any longer about what to wear when a woman takes her second walk down the aisle.
It's all about personality. How you decide to express it is really up to you. Whether you choose a glorious, traditional gown or something more contemporary these tips will make your bridal dress selection process a breeze.
Simple does it
Some second-time brides may opt for a very frilly wedding dress. If you can pull it off that's fine. But for most women clean, simple styles usually work best.
No matter how much you love a dress if it doesn't flatter your figure don't buy it. Instead, start with sophisticated sheath styles or classic A-line cuts. These elegant, timeless options make most brides look and feel fabulous.
Easy on the accents
Some second-time brides may be well suited to a dramatic gown with strong accent details. But for most women embarking on wedding #2 clean and simple is the way to go.
Look for unfussy embellishments and beading on straps, necklines, hemlines and around the bodice. Remember, oversized jewels are great on your hand. But too much bling will make all eyes fall on your gown, not you.
Color confidential
The classic white gown may be a great option if you're 19 and have flawless skin. But second-time brides may benefit from other, more subtle color choices for their wedding gown.
Instead of bright white, go for shades of blush, cream, platinum or champagne. These colors bring warmth to the skin and a level of sophistication to gowns for grownup girls.