The perfect wedding hair style for a beach wedding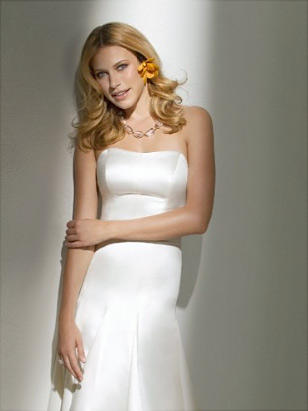 A beach or destination wedding offers amazing seaside vistas of brilliant blues and soft sands, perfect for a relaxed, informal event.
Your dress may be airy and flowing, made from lightweight fabrics like silk or charmeuse designed by Dessy or other top designers. Your flowers may be peonies, hydrangea or orchids in sunset hues of orange, yellow, pink or purple and accented with grasses or berries. And your jewelry may consist of multiple strands of organic elements like pearl, shell, turquoise or coral.
If so, the perfect wedding hair style to complement to your breezy, beach wedding attire would be soft, wavy curls worn all or half down and accented with fresh blooms.