A \"Mother-of-the-Bride\" Dress Code That Works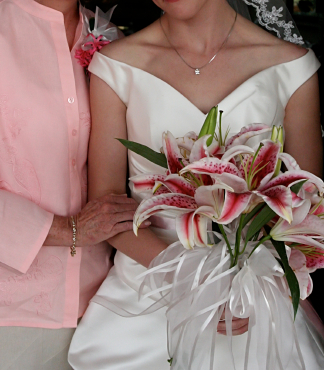 Planning a walk down the aisle is an exciting, all-consuming task. But don't forget to give serious thought to the mother of the bride dress for that special day.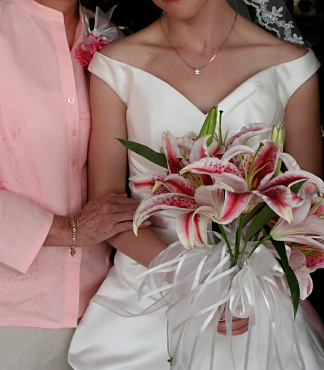 It's your show. For that reason it's perfectly appropriate to let your mother and future mother-in-law in on the shape, fabric and level of ornamentation of your dress. The information will help them select outfits that are in keeping with your wedding theme and color palette.

Communication is the key. With these simple strategies you'll make everyone happy and keep the spotlight on you when you say "I do."

Color code

Ask your mom and mother-in-law-to choose dresses in varying shades of your wedding palette. Their final selections will look cohesive within your wedding party without appearing matchy-matchy.

Tip: Ban cream from their shopping list. Many moms and mother-in-laws may think its an acceptable choice. News flash ladies: It's not.

Tone down the drama

No matter what your mom or future mother-in-law wear, the drama quotient of their dresses should fall below your wedding gown. For example, if you're wearing a clean, simple sheath seeing big, poufy ball gowns on these ladies will look odd by comparison.

Sexy...not!

Your mom and mother-in-law might be built like Greek goddesses. But dressing in a way that showcases sexiness above style is not appropriate. Ask these ladies to keep their hemlines at or below the knee. Also ask them to keep their necklines on the conservative side.