Wedding Day Lingerie Made Simple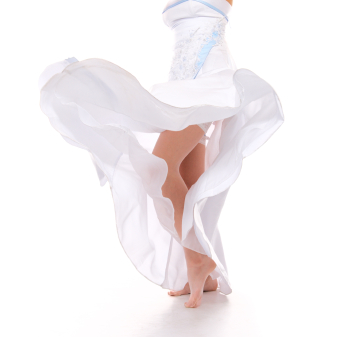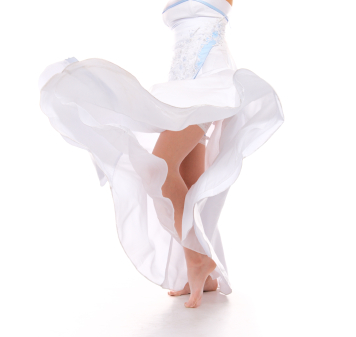 You've found the wedding dress of your dreams. Pairing it with the wrong undergarments, however, will ruin the "Wow!" factor you want to achieve.

Foundation 101

Wedding-day lingerie is not everyday underwear. Designed to give structure to your body and gown, these foundations are built to enhance posture and comfort throughout your big day.

It all begins with a bra in the perfect size. A lingerie consultant can measure you properly and help you pick a bra that won't bulge, pinch or slide. These specialists also know what undergarment styles will work best with your dress.

Test drive

Try on your bridal undies at least once before you walk down the aisle. Use this trial run to zero in on any embarrassing panty lines or peekaboo bra straps that need adjustments.

Nude and improved

When in doubt, opt for nude-colored undergarments with clean lines. Bows and lace are great for your wedding night. But these embellishments will show through your gown, creating unnecessary lumps.

Lift operator

Today's breathable, flexible undergarments lift and firm your figure in a snap. They create the illusion of a perfect silhouette. They also let you eat and move without any discomfort.

Comfort factor

Wedding-day lingerie is not wedding-night lingerie. It is a basic with a job to do. Save the frilly stuff for the honeymoon and invest in top-quality, comfort-fitting undergarments that will make you and your wedding dress look divine.