How to Master the Bridal Show Circuit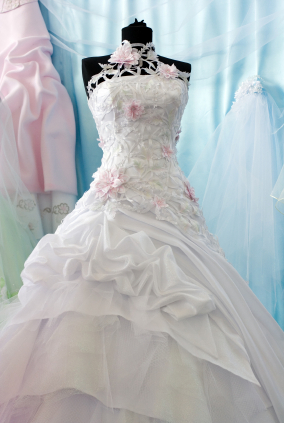 Doing the bridal show circuit is a fun part of getting engaged. Full of wedding vendors and inspiring ideas, these shows are a bride's best friend. Fashion, beauty, design, wedding planning trends... Here's where you can flesh out all the great details that will make your wedding spectacular.
The perfect plan
A little planning will maximize your bridal show experience. Check out the show's website in advance and preview the attending vendors. Highlight the must-sees and their locations. Carry that list with you on show day and let it be your guide. If you're running short of time skip past the so-so booths for those you really need to see.

Come prepared

Make your own bridal tote bag before you arrive at the show. Get a nice, roomy bag and fill it with pens, paper, color swatches, etc. Also, bring some pre-made address labels that include your cell phone number and email address. Use them to slap onto bridal show contest forms or pass on to vendors of interest.
Wear comfortable shoes!
Finally, think of all the questions you want to ask vendors before you arrive. Write them down and interview each vendor until you find the perfect fit.

Timing is everything

Bridal shows always attract big crowds on weekends. To maximize your browsing experience, go during the show's down time - usually Friday, the opening day.

The gang's not here

Bridal shows are so much fun. But having too many friends tag along can be distracting. Instead of inviting the whole gang, take one or two friends or relatives along whose opinions really matter to you.