A Pre Wedding Party: The Bridal Shower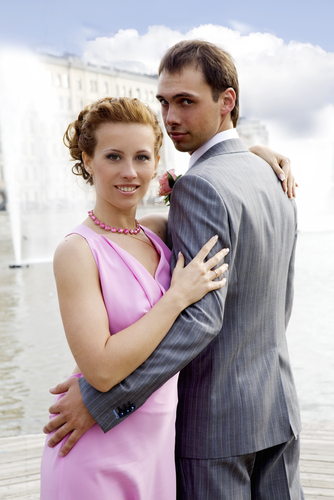 As the momentum builds around your big day it's easy to get lost in "planning mode" stress. Instead of treating your wedding, or the parties leading up to it, as a marathon relax and enjoy every function held in your honor.
For example, you want to savor your rehearsal dinner -- not tune out to a good time with family and friends. With these simple tips you can calm your stress, pull off a great dinner and make way for your big day in style.
Dressed for Success
Choosing a rehearsal party ensemble can be as difficult for some brides as picking the perfect wedding gown. Relax. Let the location of your party dictate how formal or informal you want to go.
Let your personality - not peoples' opinions - be the deciding factor. Whether you opt for a fashion-forward full-length gown, a chic cocktail dress or curve-hugging suit, the perfect rehearsal outfit should showcase your best assets and capture the mood of your wedding the following day.
Simple Chic
No matter what theme or location you choose for your wedding a rehearsal dinner should never be more formal than "the big event." It should also be held in a location that captures the spirit of your wedding.
Getting married at a country estate? Opt for an al fresco dinner on a chic restaurant patio. Saying "I do" at the beach? Choose a marina or yachting club for cocktails or an afternoon luncheon. Whatever the locale, sit back and mellow out with loved ones before the major excitement begins.