Tips for your Wedding Day Fragrance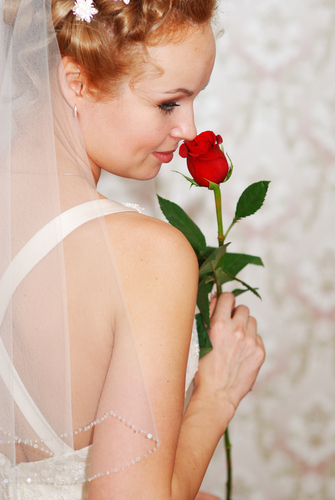 Choosing the perfect wedding-day fragrance can be tricky. Too light. Too heavy. Too junior. Too boring...With these tips you'll find just the right scent for your walk down the aisle.
Start with your dress
The style and fabric of your wedding dress are important factors to consider when making your fragrance selection. For example, a wedding on a beach in a sheer, light gown should be paired with a scent that captures the mood of the dress and the location.
Wedding date
The time of year will also dictate the right feel for your fragrance. For example, a New Year's Eve wedding sets the perfect mood for a more full-bodied scent. A garden wedding begs for a lighter, crisper option.
Dare to layer
The trick to making perfume long-lasting on your wedding day is layering. Start with a shower gel and body cream in your fragrance pick. Build the scent to the intensity you desire. Follow-up with eau de toilette or perfume applied to the elbows, wrists, neck and temples.
Remember, perfumes can leave stains on fabrics. To avoid any damage, wait at least 15 minutes for the perfume to dry before stepping into your wedding dress.