Pearls for Your Girls: The Perfect Bridesmaid Thank You Gift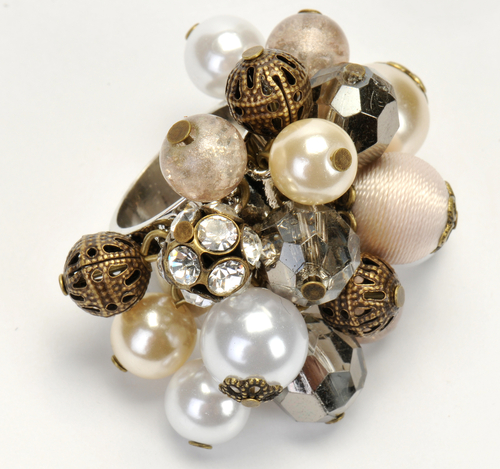 Finding the perfect bridesmaid gift can be a challenge. But, this season's focus on pearls offers plenty of pretty options to choose from. From showstopping faux pearl clutch bags to drop-dread gorgeous clutch jewelry, here's how to find a gift for your girls that will totally rock.
Ball of fire
A bridesmaid gift of a pearl clutch bag will make a lasting impression on your girls. Go for bags that have soft, luminous faux pearls from top to bottom. Or chose a satin clutch topped with delicate pearl details. The focus is on details here, so keep it sleek, chic and studded with style.
Pearl power
Play up the neckline of a bridesmaid gown with an eye-catching choker encrusted with faux pearls and crystals. Show your bridesmaids some love with a freshwater pearl bracelet, ring or cultured pearl earrings. Whether you choose a streamlined string or an unusual clustered memento for their ring finger, you'll bond beautifully with a "thank you" studded with pearls.
Mane event
Add a beautiful gleam to any bridal party with pearl hair accessories. Look for delicate, pearl-studded head bands. Go for crystal and pearl pins. From tiny floral shapes to big, bold blossoms, add a pearl or two to your bridesmaids' do and watch your friendship bloom.