The Destination Wedding Packing Check List You Don't Want to Forget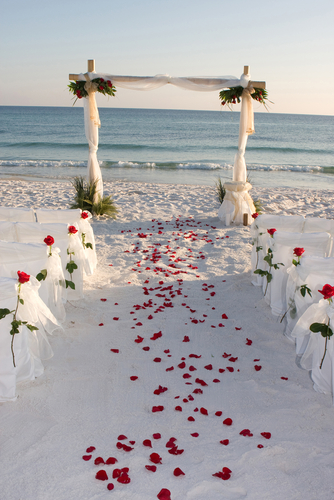 It's easy to get swept away by the idea of a destination wedding. But, before you head off for that distant shore to say "I do," here's a check list of must-have essentials to pack and go.
A great bag
Whether you're climbing up to a mountain-top villa in Rio or cruising the shops in Venice, a stylish, all-purpose bag is a must you cannot live with it. Tote it. Love it. Make it work from day to night!
Chic shoes
Getting married on a beach? Go for a super cute pair of jelly flats adorned with colorful crystals. They're pretty, practical and do the trick walking down the aisle or into a fabulous seaside resort for a romantic dinner.
The perfect bling
One or two pairs of hoop earrings is all you need to accessorize an entire destination wardrobe. Go for silver hoops studded with pearls. Travel with a gorgeous, dangling pair in gold and precious stones. Whatever you choose, keep it sleek, chic and simple.
Under cover accents
Do not get on that plane without a gorgeous, all-purpose pair of white panties and push-up bra. Make it sweet and sleek. Go for dramatic and sexy. Choose what's right for your body and rely on this staple to carry you through countless wardrobe transitions.
Makeup must-haves
A good mascara, a super, hydrating day cream with sunscreen and a sleek little makeup compact with colors for eyes, lips and cheeks is will make you glow on your wedding day and honeymoon. Splurge on the best beauty finds you can afford and shine on!