DIY Wedding Guestbook Idea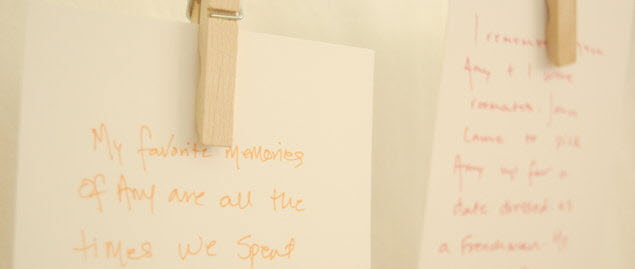 Instead of a traditional guestbook, try this fun and innovative idea from Project Wedding. For this story line 'guestbook' all you need is some card stock cut into the size of a postcard, some colorful markers - maybe in the colors of your wedding, a bowl of clothespins and a short set of instructions.
Have your guests write out a favorite memory of you, your spouse or both! Let the laughing, sharing, and story-telling begin! These are great hung up on string for an indoor or outdoor wedding. Have fun!