DIY Wedding Reception Centerpiece: Poppies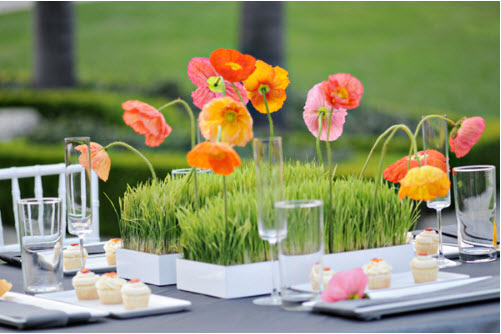 Do you feel it?! Summer sneaking upon us? Flowers in bloom, the greening grass and your warm weather wedding just around the corner. EAD designs has this summer inspiration down perfectly. This tabletop filled with poppies, green grass, and mini cupcakes basking in the sunshine is perfect for your upcoming reception. Fun and gorgeous for both adults and kids alike, this design covers it all!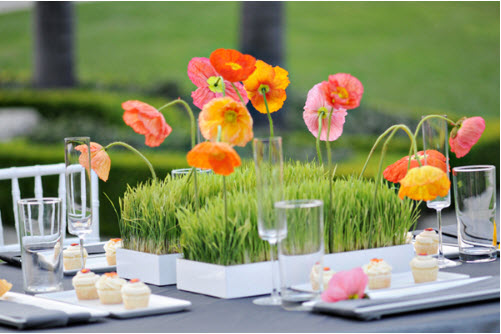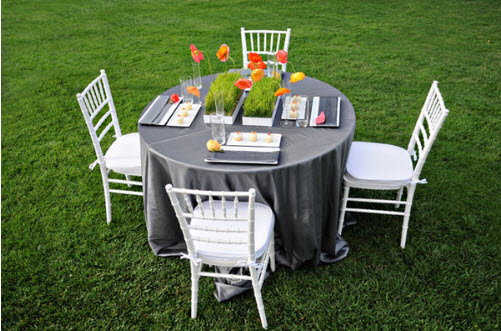 Don't forget about the kids! I love this kiddie table decked out with cute pizza boxes, balloons, lollipops and even a bucket full of fun to keep the kids entertained and having just as much fun as their parents. And to top it all off a bin full of blankets and pillows for the little ones to snuggle up with once they've played themselves to sleep. Good food, entertainment and sleeping arrangements-the perfect night for any little one.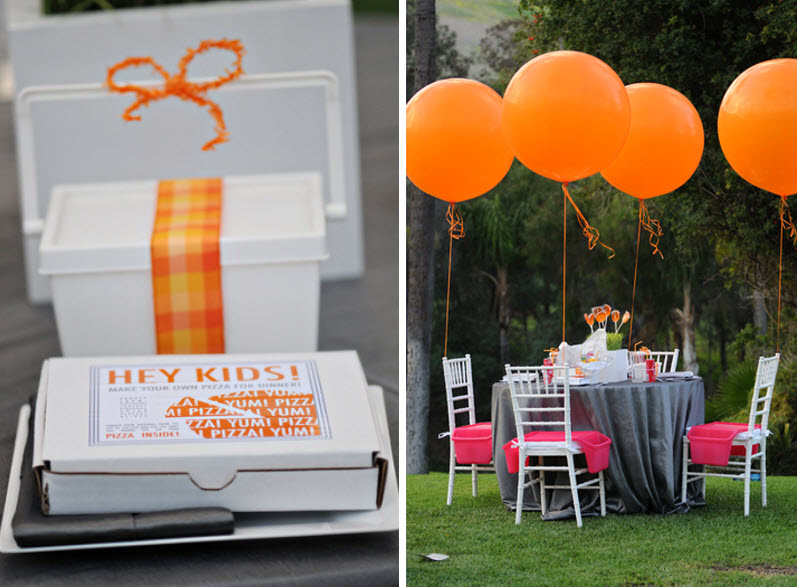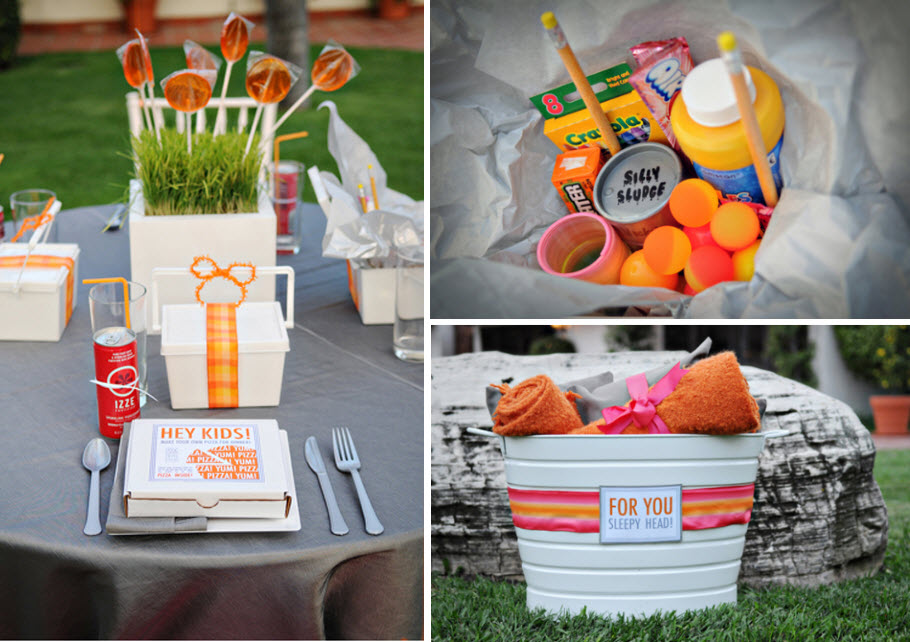 images from EAD Designs