Upgrade Your Candy Buffet with a Cotton Candy Bar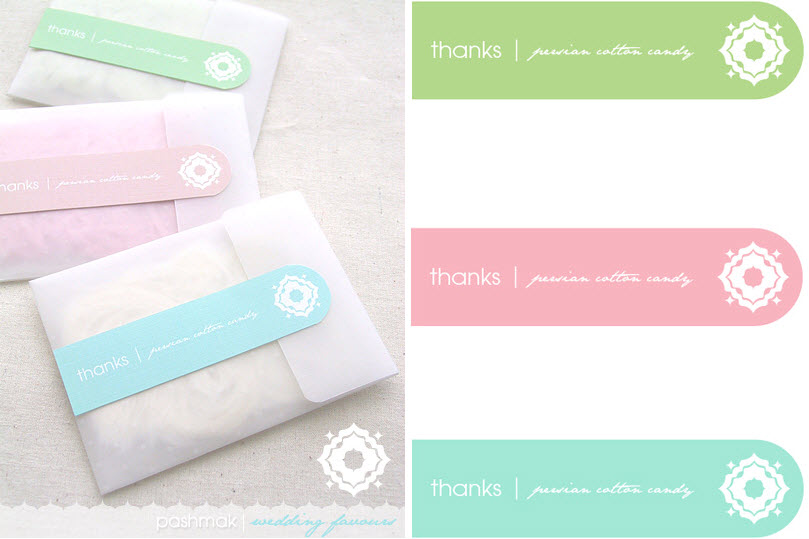 Candy buffets, dessert bars- they are all the rage at receptions, but what about those old school favorites? No matter your age, who doesn't LOVE fluffy, sweet cotton candy!!? It always brings memories of happy kid times at the state fair or amusement park, and, I mean, it's pure tasty sweet sugar-everyone's favorite!
I propose a cotton candy bar with all of your favorite colors and flavors in different and unique containers like these DIY persian cotton candy envelopes from Eat Drink Chic. They even come with their own DIY labels.
For an amazing cotton candy inspired dessert for your big day try these milk pudding with labne apricot and turkish fairy floss from Gourment Traveller. Or simply follow the Eat Drink Chic recommendation and put your fluffy candy into bags or colorful containers.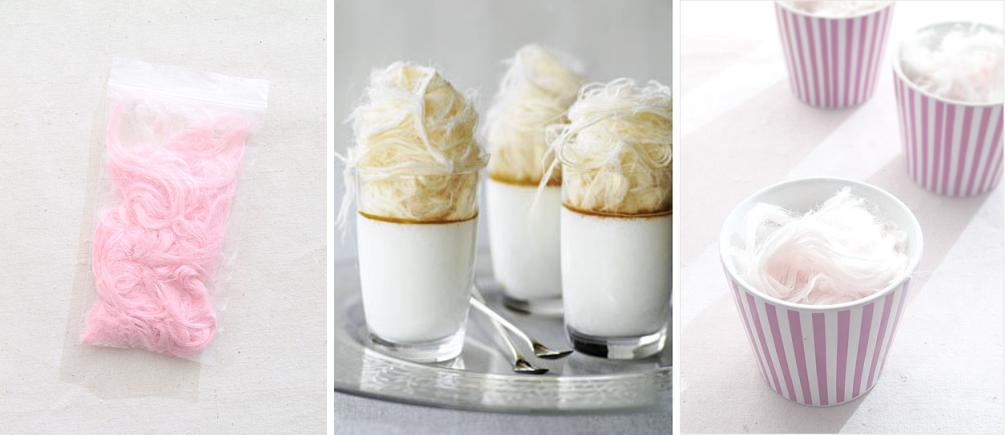 Want to bring out the kid in everyone? Rent a cotton candy machine!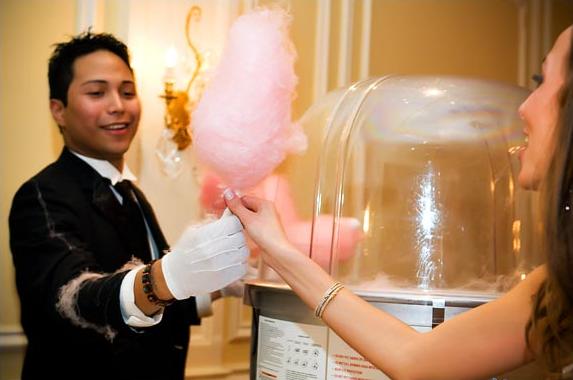 image from Blue Daisy Weddings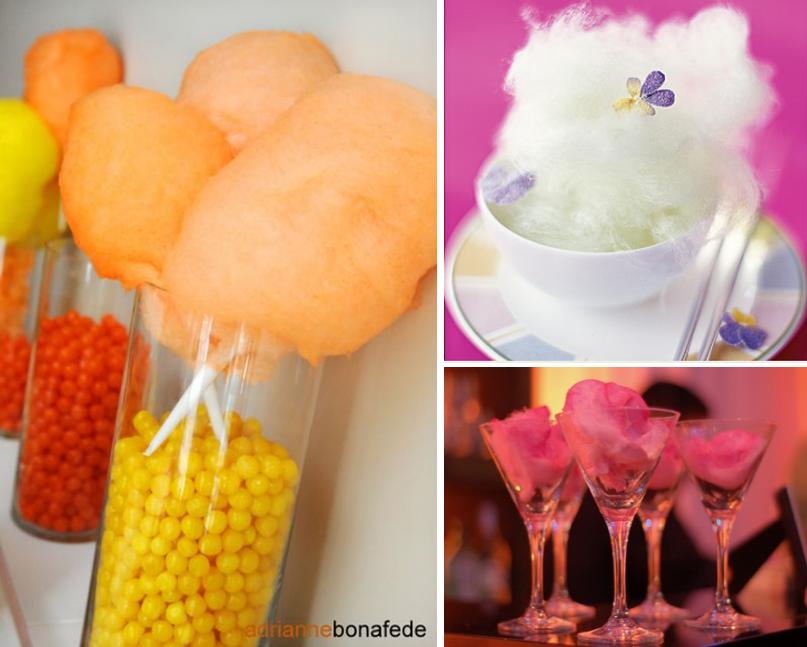 images from mysweetandsaucy, brides.com, smartypanties
If you're not ready for a full cotton candy buffet, just add the fluffy candy to your original candy buffet to add some extra sweetness!