13 Recipes for DIY Halloween Candy
Anyone else find yourself addicted to that bowl of candy corn this week? Sure, you bought the candies for the kids, but as Sunday approaches that bowl just keeps getting thinner. To keep you from having to refill I give you some candy corn inspired goodies from Amy Atlas Events.
Some of these delicious sweets would be great last minute treats for a themed shower this weekend, or hang onto them for your orange or yellow themed reception. Now, step away from the bowl, and have a Happy Halloween!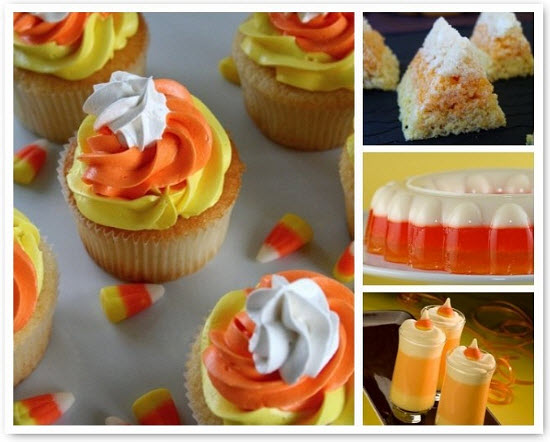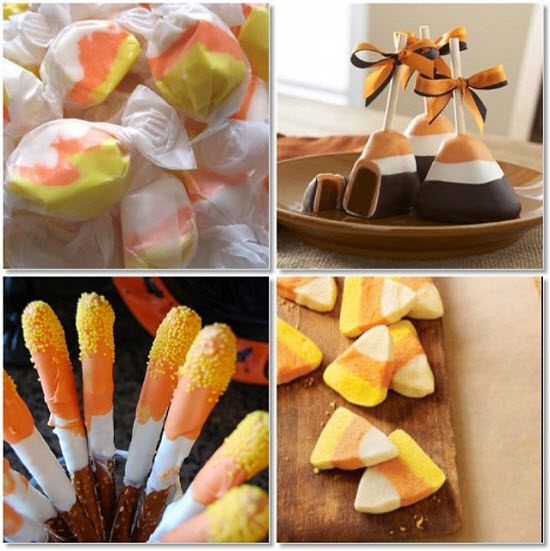 Top Board - Candy corn brownies via Amy Atlas Events, candy corn macaroon via Barbara Bakes, candy corn cookies via Flour Pot Cookies, candy corn cake pops via Bakerella.
Middle Board - Candy corn cupcakes via The Curvy Carrot, candy corn rice crispy treats via Lick the Bowl Good, candy corn jello bundt via The Food Librarian, candy corn parfait via Hershey.
Bottom Board - Candy corn taffy via Sweet Candy Company, candy pops via Mrs. Prindables, candy corn pretzels via Your Home Based Mom, candy corn shortbread via Sweet Spot