A Castle Wedding in Golden Yellow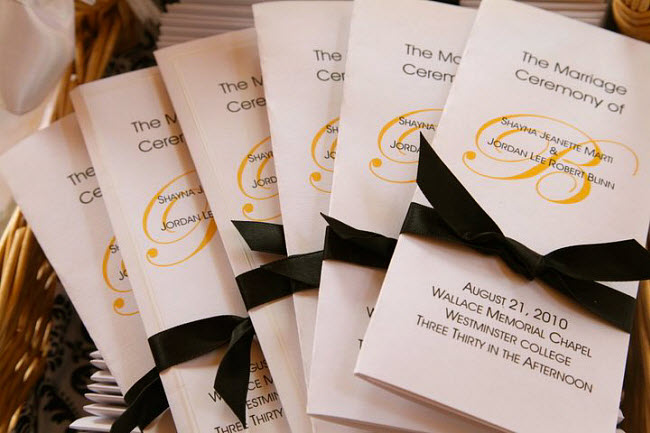 When Shayna Blinn contacted me about her recent Dessy bridesmaid wedding I couldn't wait to see the photos. She and her now husband Jordan had this gorgeous wedding in New Wilmington, PA. My favorite part? The vibrant bursting yellow color palette. Simple, elegant and, well, just plain happy.



Shayna told me how she finally found the bridesmaid dresses she'd been searching for, "In order to find the perfect bridesmaid dresses I visited numerous bridal shops and searched all over the internet, but the most difficult part for me was finding the right color of yellow. One day I came across the Dessy website and was impressed with all the bright, bold colors they offered in so many different styles. I found a cute, knee-length dress that came in the perfect color of yellow called "mango" and I knew immediately that it was the one!"

Thanks so much to Shayna and Jordan for sharing your special day with us and inspiring others by the beauty!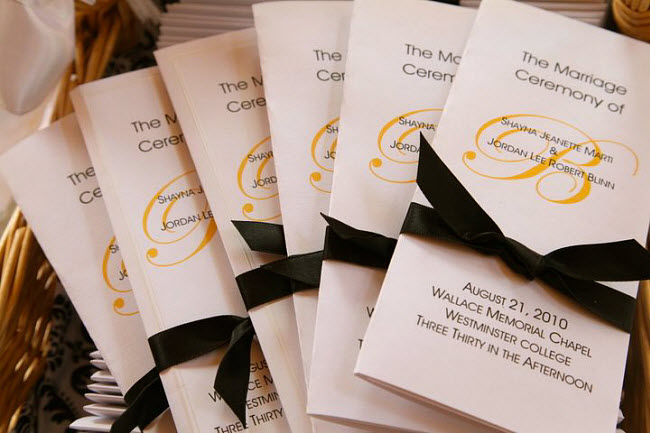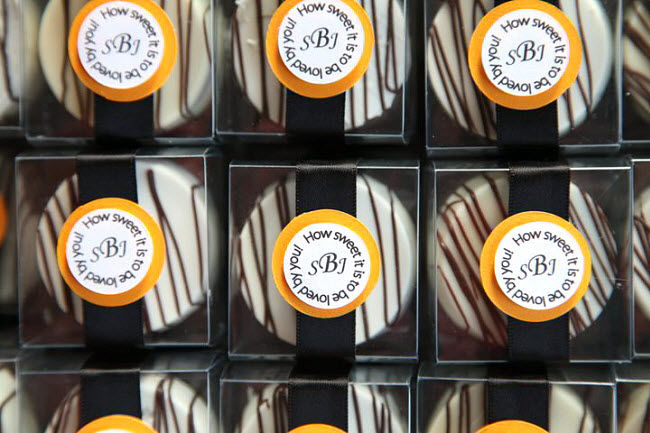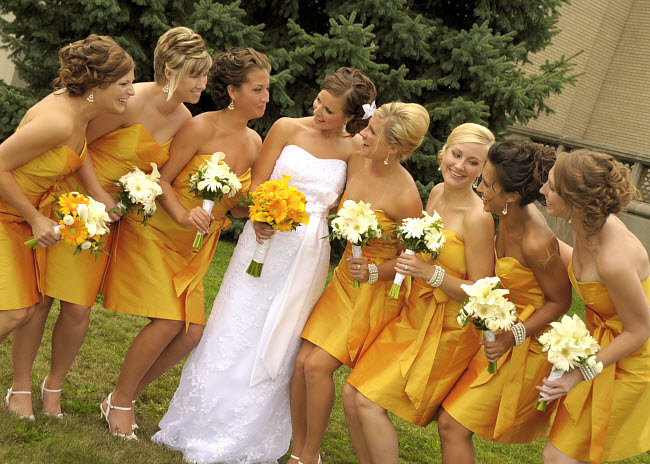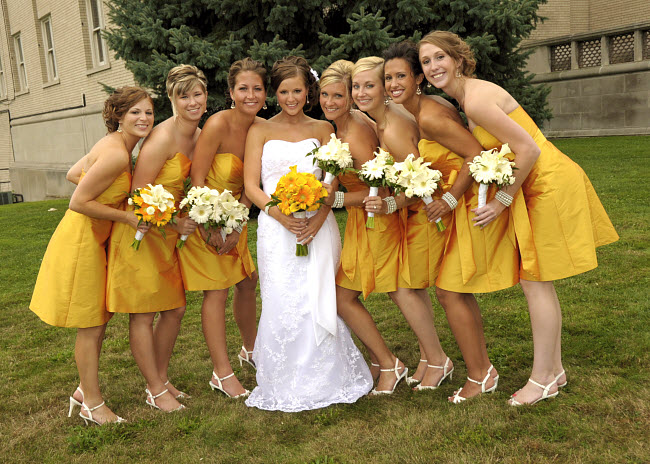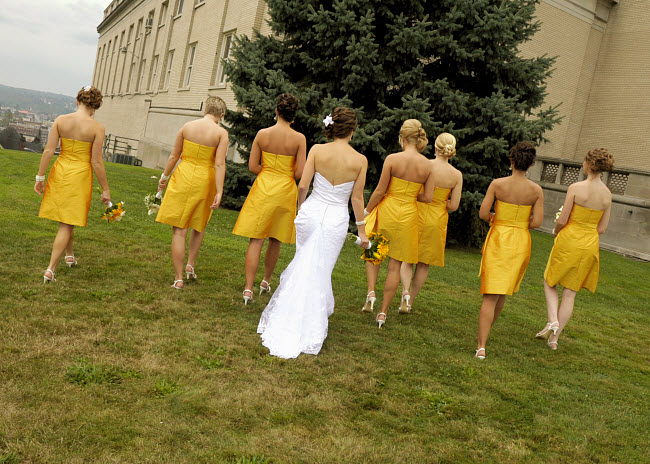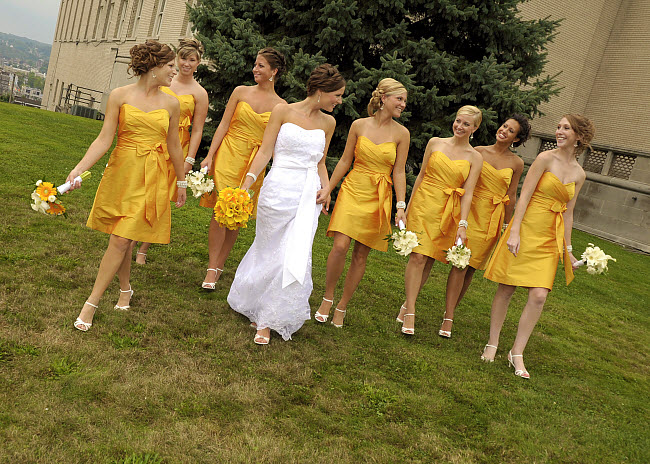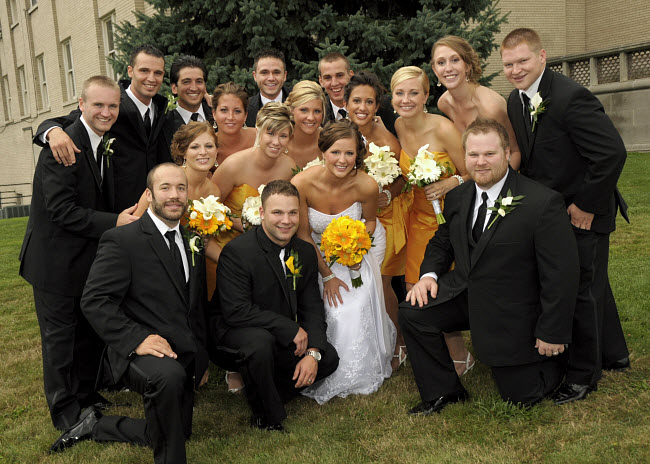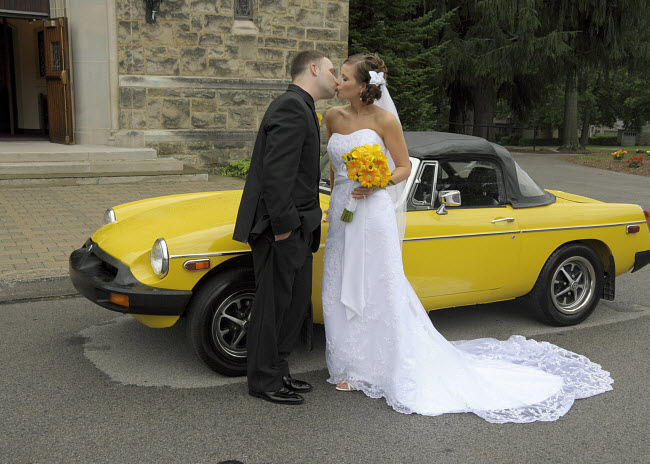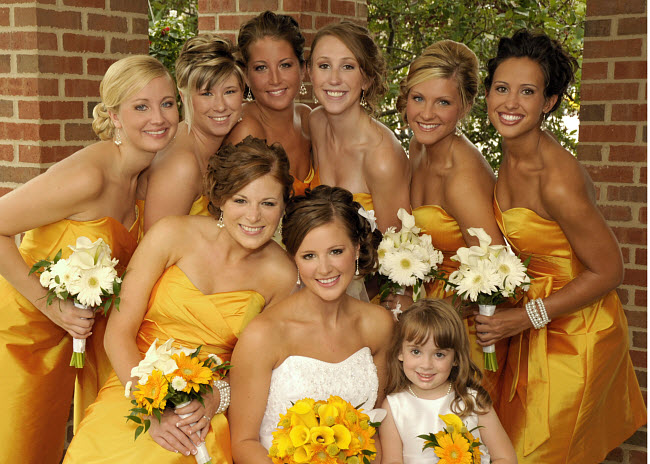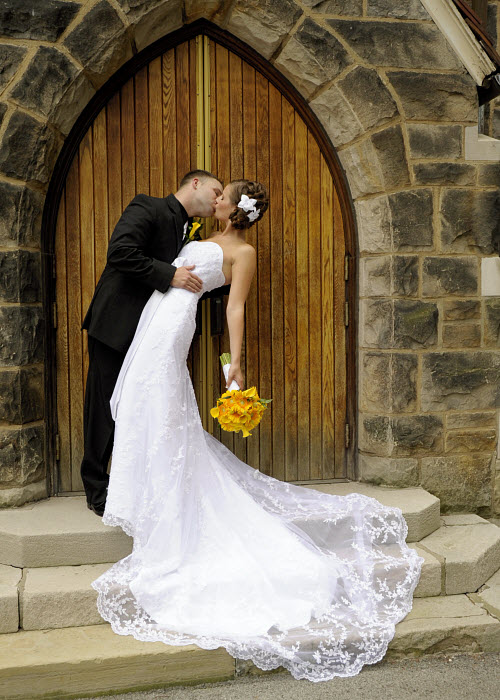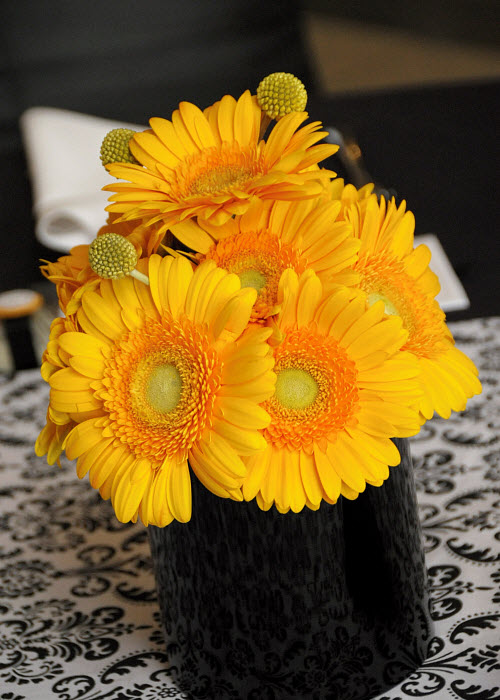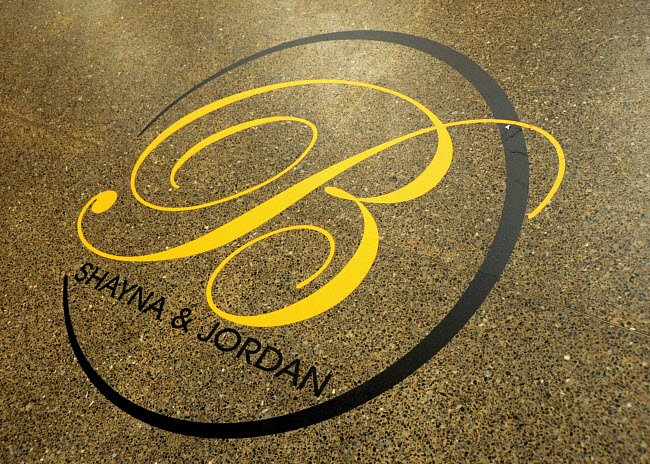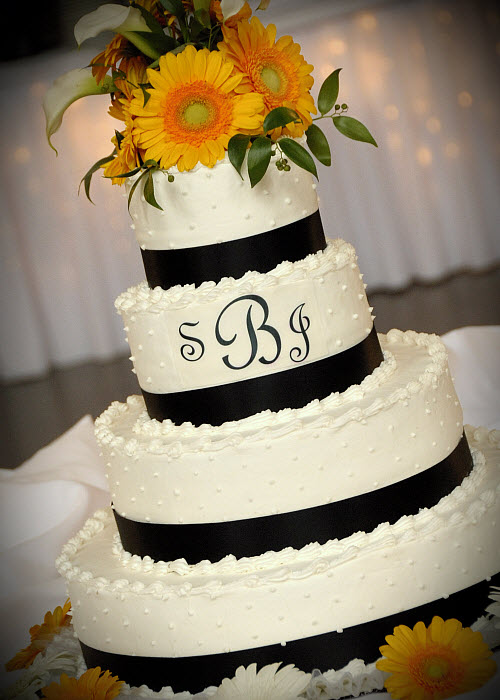 Bridesmaid dress by Alfred Sung
Images by Mike Clark Photography