A little couple, a large chair and a London engagement
This is one sassy couple! Polly and Steven really had the X Factor during their engagement shoot on London's South Bank.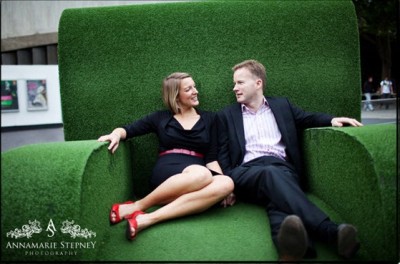 There are so many features we LOVE here. We love the way bright primary colours are used as accents with Polly working her red belt and shoes to the max. We love the Alice in Wonderland-style oversize moss green chair (or are they just very tiny people). We really, really love Polly's 1950's style dress and her twirling pink petticoat. We sense a real rapport with their photographer Annamarie Stepney that comes shining through on these wonderful shots.And if the engagement pictures were this much fun, we can't wait to see what the wedding looked like.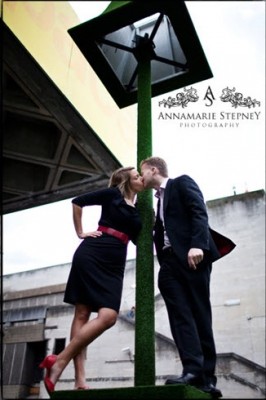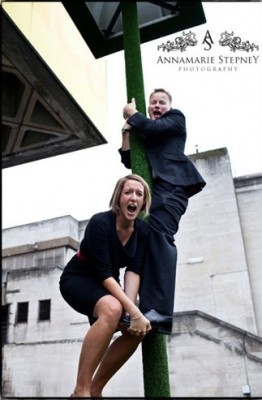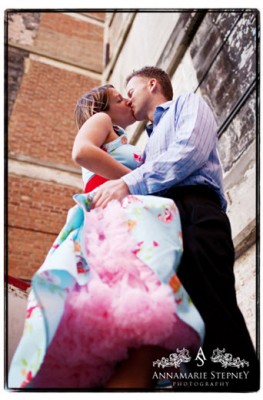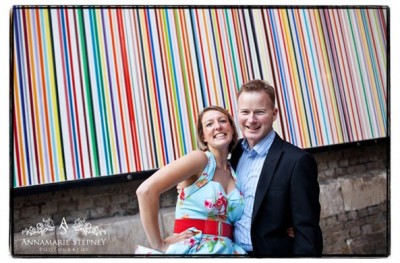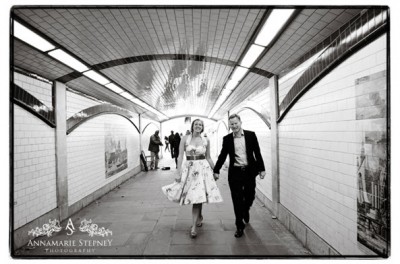 With thanks to Polly and Steven for sharing their engagement with us and Annamarie Stepney for the photography.