DIY Save the Date - Grey Likes Weddings Guest Post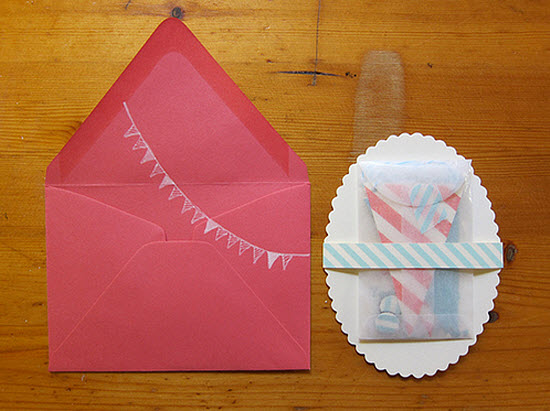 A couple of months ago I introduced you to the amazingly inspirational blog Grey Likes Weddings? Well, lucky for you and me she's back for another guest post. And I am so excited about this DIY project she's so generously sharing with us. Visit Grey Likes Weddings for loads more real wedding inspiration, ideas & finds. I promise you will love.
Today I wanted to share with you these ADORABLE save the date cards that designer Yeri Yun send out for her own wedding. Yeri used a technique called gocco, which can be DIY friendly if you are crazy ambitious (check out a little video tutorial here). Beyond that, I love that Yeri created a bunting banner as her save the date. How festive-I can just imagine all the guests that hung up her sweet bunting somewhere around the house-it's just so happy. And creative! I hope you enjoy...