Affordable DIY Wedding Favors: Homemade Granola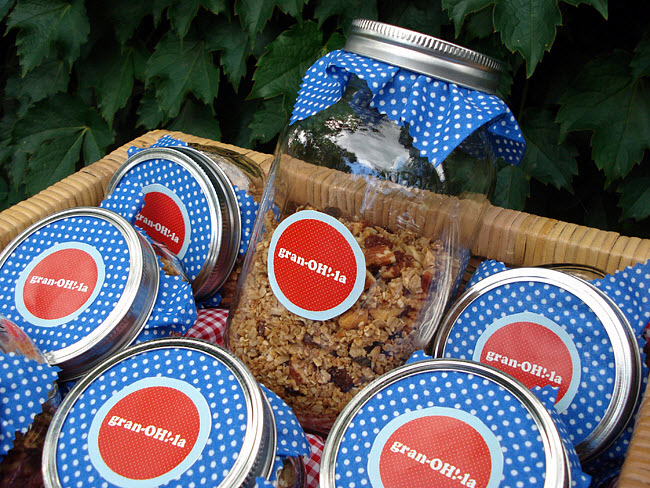 LaBelle Bride, one of my very favorite wedding blogs full of truly unique and beautiful inspiration brings you this guest post. I am constantly in awe of the blog's amazing posts. Full of inspiration, DIY ideas and real weddings, LaBelle Bride is a must stop for your wedding planning inspiration.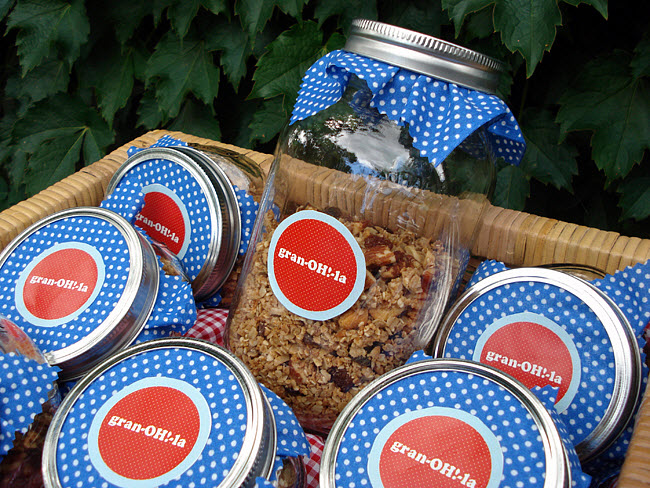 I have a slight cereal obsession. It's true. I can't keep boxes in the house since I'll eat through them in a couple of days. It's my comfort food. Which is why today's DIY granola favors were an especially tasty treat to make. I managed to give the majority of the granola away to friends after making it but rest assured I stashed a few away for "personal use" (wink).
So of course these favors are ADORABLE but they're also fairly reasonable to make. Depending on whether you can get a deal on jars or not (my jars were about $1 per jar, some of you have your own that you've saved) these affordable DIY favors can cost you about $1-$1.50 per jar. Yessss. AND they pack a personalized punch!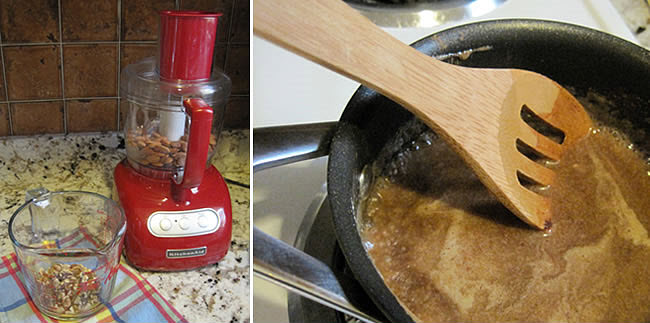 RECIPE:
3 cups toasted oats (sea below) (toast for 15 mins at 375 degrees)
1/2 cup milk powder
1 cup chopped almonds
1 cup coconut
1/2 cut sesame seeds
1 cup chopped pecans
1/2 cup cashews

1 tbs cinnamon
1 tbs vanilla
1/2 cup vegetable oil
1/2 cup maple syrup or honey
1/4 cup tahini
1/8 cup peanut butter

1. Toast the oats for 15 min. at 375 degrees
2. In the meantime combine your milk powder, chopped almonds, coconut, sesame seeds, pecans and cashews in a large bowl.
3. In a sauce pan boil your vegetable oil, honey/syrup, tahini, peanut butter, vanilla and cinnamon for two minutes.
4. Add your wet ingredients to your dry ingredients then add your toasted oats once they're done. Mix well.
5. Pour in tray and put in oven at 200 degrees for 3 hours. Let cool and then store either in mason jars or any airtight container.

STEPS FOR THE DIY FAVORS:
You need: Fabric, Scissors, Mason Jars, labels (here's the PDF and Powerpoint templates) printed on sticker paper.
1. Cut the fabric into squares just big enough to peek out of the tops of the jars.
2. Poor the granola in and put the sealed lid on. Top with fabric then screw the lid down overtop.
3. Top with your own personalized label or my version!