The Winter Wonderland Wedding Dessert Bar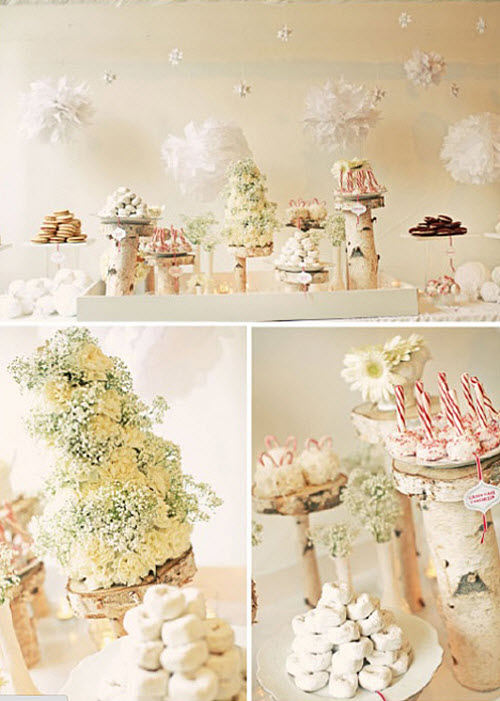 If you're planning a winter wedding or bridal shower take your time browsing this wedding dessert bar - it's a beauty!
Pepper Design Blog brings you this winter wedding dessert bar filled with candy canes, snowy white marshmallows, coconut sweets, powdered flaky donuts, and so much more goodness you're sure to start drooling over your keyboard. There's plenty of inspiration here to begin planning your very own DIY delicious winter wonderland sweetness. Love!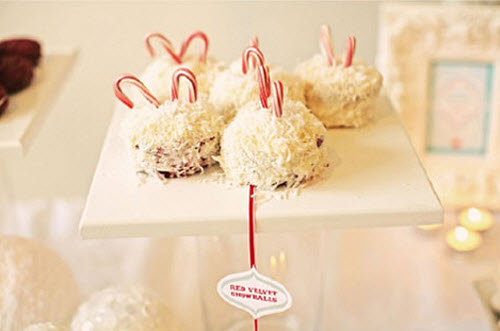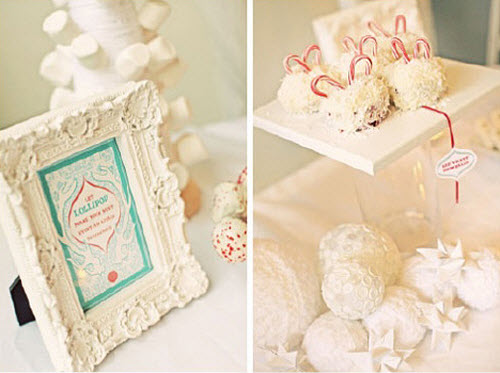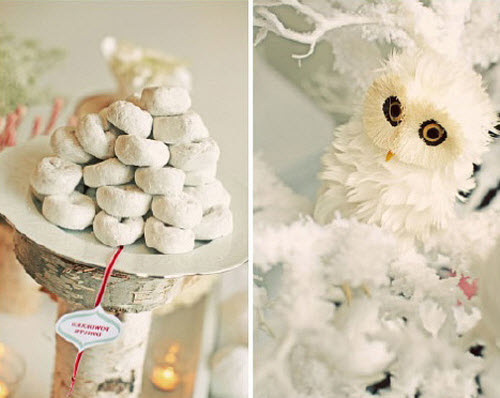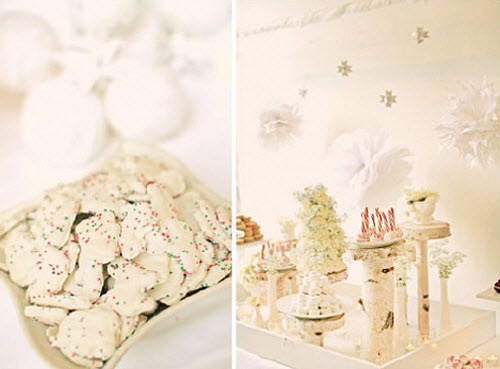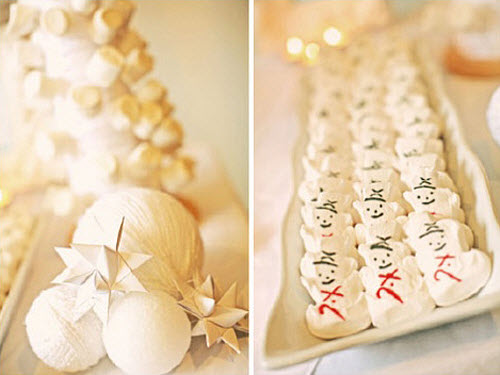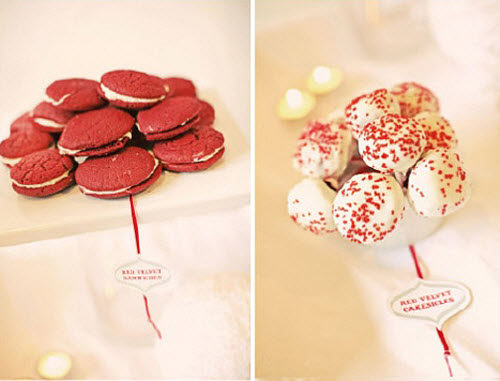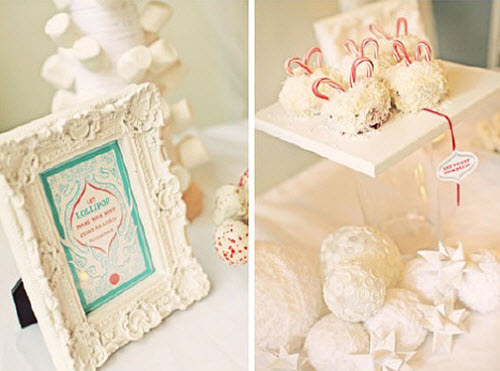 Images by Pepper Design Blog