When the groom is a bit of a DJ
Looking at these photographs, you can just tell what a fun couple Joanna and Duncan are and how involved all their friends were on their wedding day.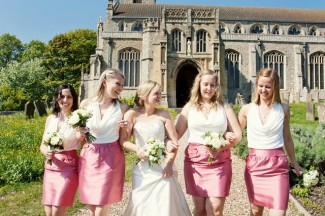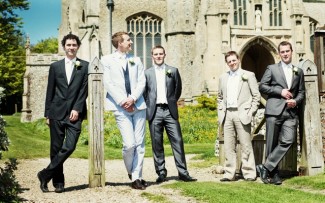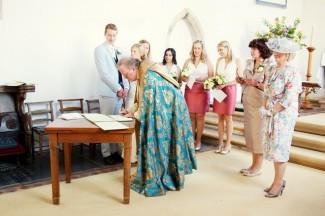 The bride and groom were married in Norfolk, next to the sea.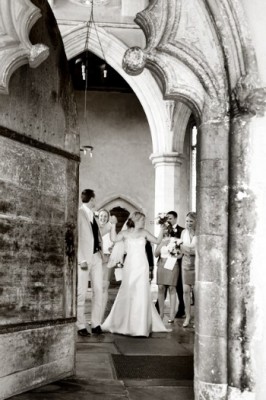 At the barbecue wedding breakfast guests sat at tables named after famous people with moustaches and of course guests were supplied with their own stick-on moustache favours! Friends and families baked cakes for dessert and brewed a special beer to commemorate the wedding day.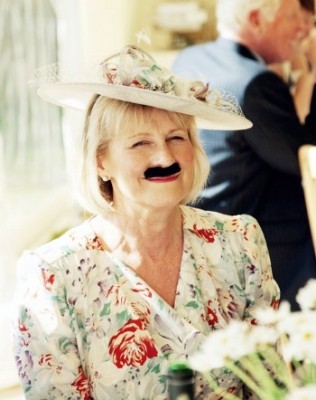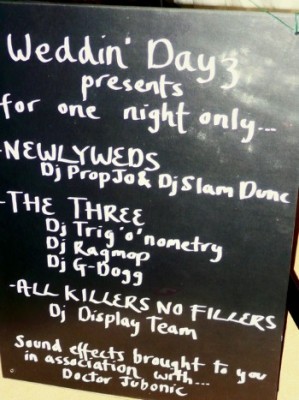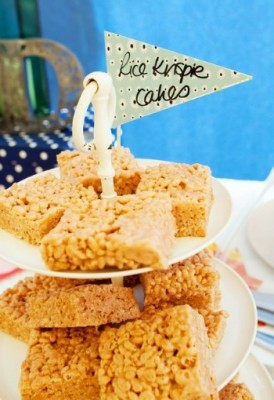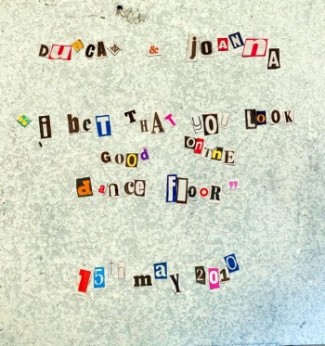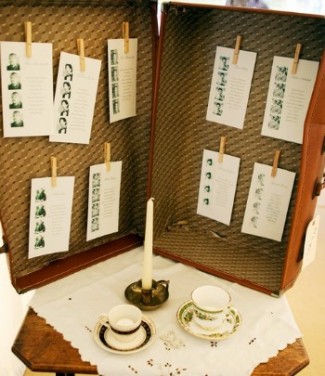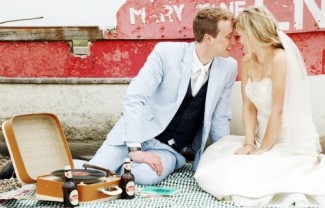 Joanna's grandmother's cottage was an idyllic setting for wedding photographs and then after the bride and groom's first dance, Duncan and Joanna did the first DJ sets. The dance floor rocked!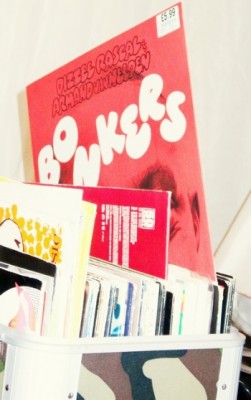 We thank Joanna and Duncan for sharing their wedding with us and Sam Clayton for the photography.