DIY Wedding Decorations: Two Dollar Twenty Minute Bunting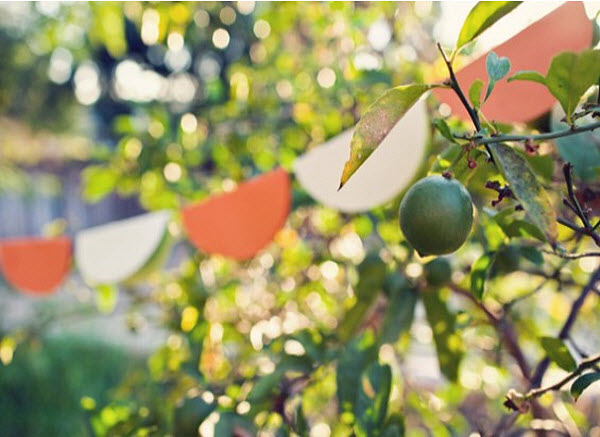 This scalloped paper bunting can be made for under two dollars, in any colors you'd like and in about twenty minutes. How can you beat that for a cool DIY project for your upcoming reception? This crafty project comes from City Cradle Design (no longer online).
Materials needed: a circular object to trace, scrapbook paper in your chosen colors, a pen, scissors, double sided tape, and thread.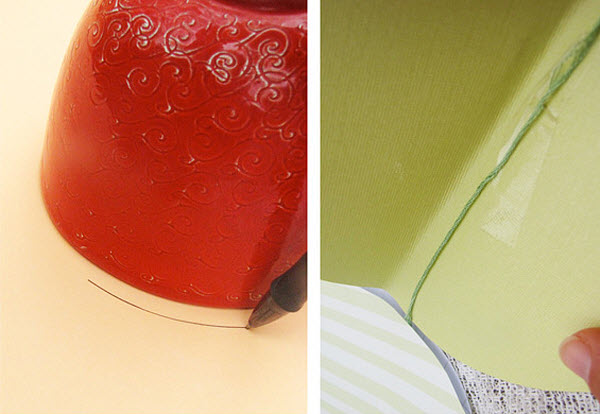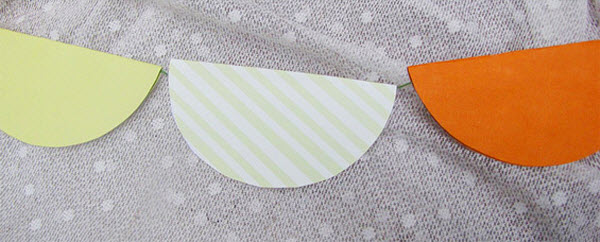 How to:
Trace circles on your paper in the size you like and cut out the circles
Fold each circle in half and stick a piece of double sided tape in the center of the fold
Connect together along the thread for hanging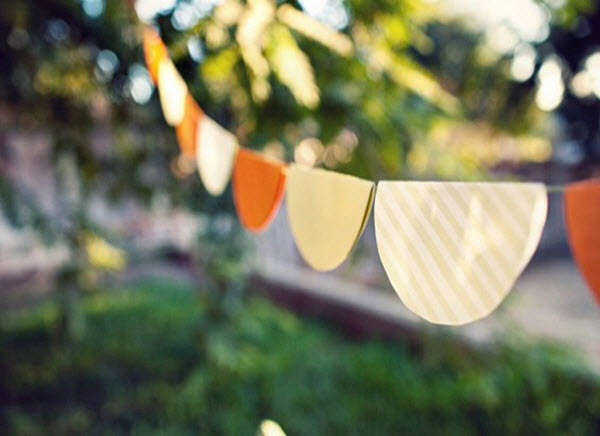 It doesn't get much easier than that! A great touch of handmade beauty to add that special touch to your decor.