Dessy's Top 2011 Wedding Trends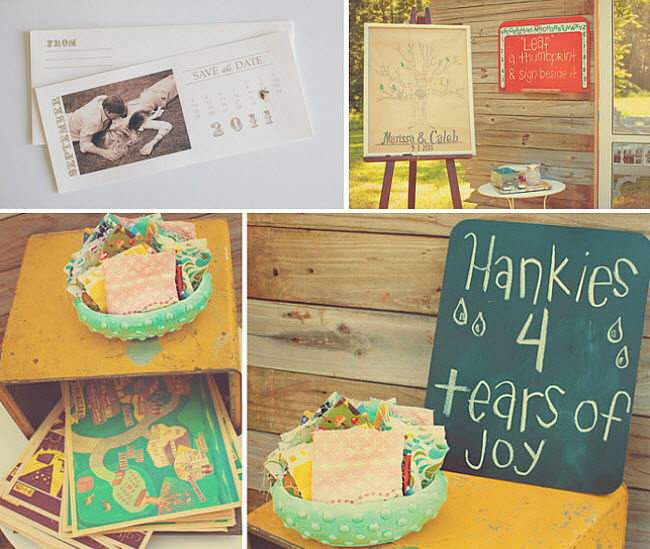 Welcome brides-to-be 2011! In the spirit of the New Year and all that is 2011 I wanted to highlight the much talked about wedding trends of the coming year. May you be inspired to make your new year wedding the one of your dreams!
DIY Weddings:
Weddings with Do-It-Yourself touches are bigger than ever. Not only do you save on your budget, but you also add a personal touch that just can't be matched by cookie cutter decor and food.
Social Media Influence:
Social media is all a buzz including on your wedding day. Now, you don't have to go as far as some and tweet the moment you say 'I do' but you can use your social media accounts to help plan your wedding and keep your guests up to date on your progress. It's also a great place to have guests share photos of your big day.

Return to the Bow Tie:
Who doesn't love a hunk of a man in a stylin' bow tie? That's what I thought.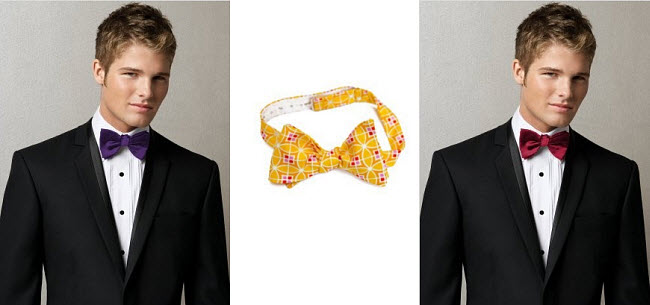 Ties from Dessy.com's : tuxedo accessories section.
Eco-Friendly Touches:
It's time to bring your eco-conscious self to your wedding day. One of my favorite wedding vendors, Beau-coup has a long list of eco-friendly favors that your guests will love! A couple of my favorites include these cool tote bags and personalized seed cards........ Another great green choice is organic bouquets.

Homemade Wedding Favors:
A personal touch goes a long way. Especially when it speaks to your guests sweet tooth. Try S'mores or jam favors and cuddle cocoa.