How to Make Your Own Bunting

Here's an easy 'recipe' to make your own bunting that I found on a great blog - Discover Paper.
These decorative flags are made from paper - and of course you don't have to follow the colourways shown here.
You could unleash your creative streak with reds, purples, blues, yellows, spots, stripes ... whatever takes your fancy and matches your wedding theme.
Or keep things pretty and pastel with lemon yellow, pink, pistachio green ...
Artistic? Then paint designs on some blank paper yourself.
You'll find full instructions for making this paper bunting on Discover Paper, which has plenty more inspiration for the diy wedding fans amongst you.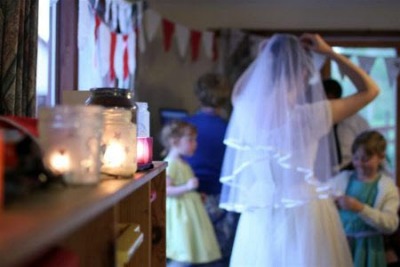 See my other blog posts on decorating with Wedding Bunting and places to buy it. (If you're not feeling so crafty today.)
Thanks to Hannah Morris for the wedding reception photograph.