I think these wedding flowers are breathtakingly beautiful!
What sort of wedding flowers do you love?
I think I'm a traditional, country-garden kind of girl. I love old fashioned blooms - roses, delphiniums, lilacs. Arrangements that are a little bit vintage and very romantic.
If you're the same, read on.
You see, a week or so ago I went to a wedding catwalk show and was absolutely bowled over by the flowers I saw.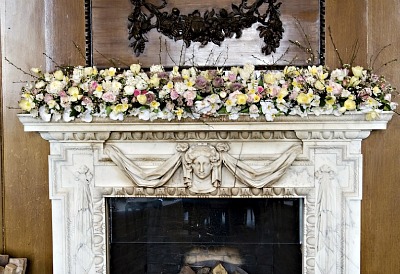 I tracked down the floral designer and fell in love with the creations of Jens Jakobsen.
I just had to show you some of his work - it's so beautiful. I think my favourite here is the mantelpiece floral decoration above - how amazing would a flower arrangement like that be at your wedding? But I also love the simple blue design here and the pew decorations.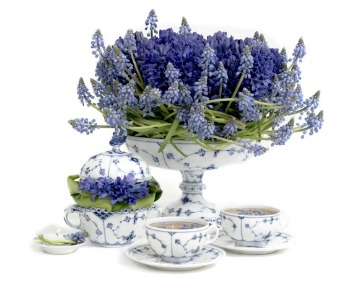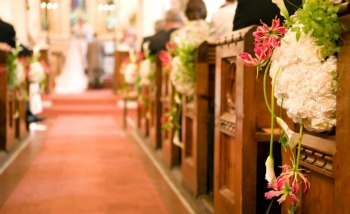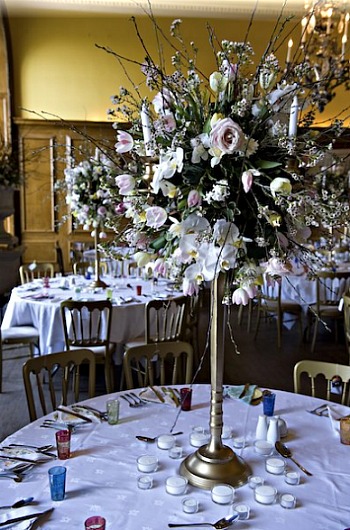 All flowers by Jens Jakobsen.