Hints & Tips on planning Wedding Photography - Part II
Part II of How to plan your wedding photography" with hints and tips from photographers Tino & Pip.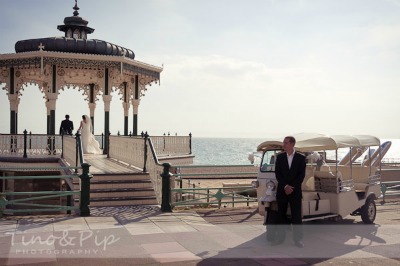 The couples shot €" Probably the only real time the couple gets to spend alone all day (with us photographers of course!). Bride and groom pictures are great because they give couples a break from the intensity of the day, and let us capture those natural shared moments. Also the perfect shot for sending out to family.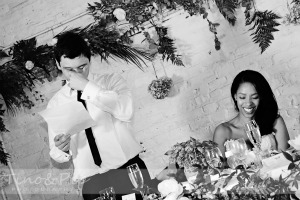 Speeches - let's face it, most guys are pretty stoic when it comes to emotions, but the groom's speech and father of the bride speech are brilliantly acceptable ways to let it all out €" and often set the bride off too (we do love to capture happy tears on camera)! On the other hand we have the best man's speech €" the ultimate test for every best man, guaranteed to give him many sleepless nights! Never heard a dud yet, and always great to have the contrast of laughter after the emotional rollercoasters from dads and grooms.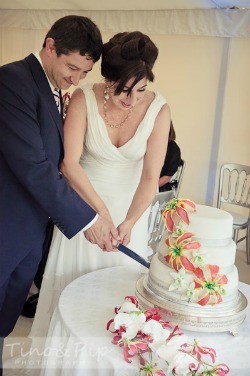 Cutting the cake - ever popular at weddings, and always a pleasure to photograph something that looks amazing and tastes yum, but none of this holding knife and grinning at the camera please! Action shots are always best!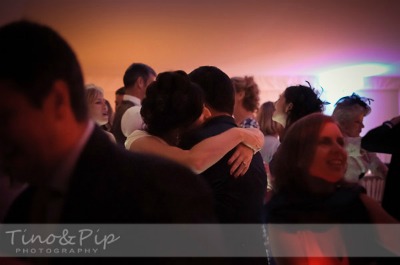 First dance €" another shot that some couples seem less interested in €"they've probably had enough of being in the spotlight at this point and prefer to shake their booties with friends and family!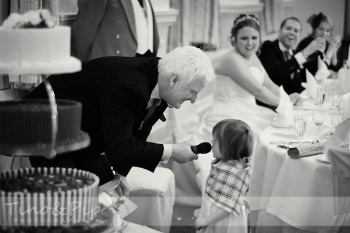 Obviously on the day there are also plentiful opportunities to find the out-of-the-ordinary shot away from the hustle and bustle, and document the little moments that mean so much to the couple and their families and friends.
There are some shots we always avoid, however. We try not to have group shots where everyone is standing stock still with forced smiles €" we love to have some natural interaction, which helps everyone feel more comfortable. On the other hand, there seems to be a €˜new tradition' where people try too hard to make these group shots less formal. Pictures of the bride lying across arms, and the €˜Reservoir Dogs' shot of the boys in sunglasses for instance. Any shot that could you could give a name to, one that's become so common it's almost made its own tradition, is definitely not our thing!
So there you are - some food for thought when planning your wedding photography. Thanks to Tino & Pip for their advice and all the photographs. Why not have a look at this inspirational real wedding while you're here?