Pink macaroons, pink roses - a soft pink wedding theme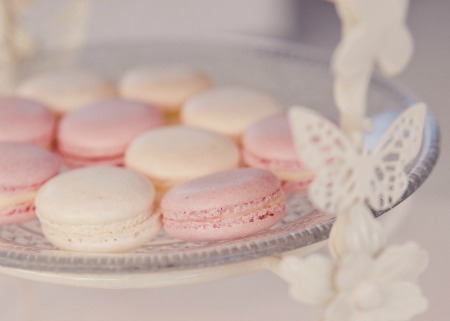 I think it was the photograph of the pink macaroons that first caught my attention.
Then I looked through the rest of the images of this pink themed wedding and I was lost in admiration.
It's delicate, feminine and beautiful.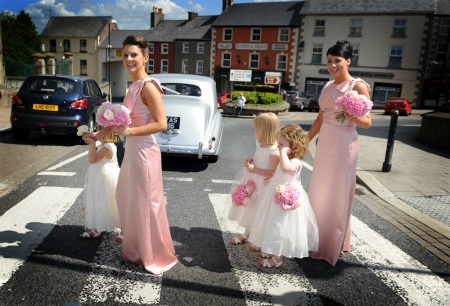 Those sleek updos of the bridesmaids are so, so elegant and set off their pink Dessy bridesmaid dresses to perfection. Just a simple bow detail at the shoulder is enough.
I also love the pink roses and pink peonies used in the wedding bouquets.
This wedding took place by Ireland's beautiful coastline, in County Tyrone and County Donegal. Stunning scenery shown off to perfection by the glorious weather the wedding party enjoyed.
Thanks to bride and groom Claire and Christopher for sharing their special day with us, and Simple Tapestry Photography for the images.
Other credits: Wedding Dress by Sassi Holford. Bridesmaid Dresses by The Dessy Collection in Rose - Pantone Rose Quartz matte satin. And last but not least, pink and cream macaroons from J Bird Bakery.