Wedding reception idea - a dessert table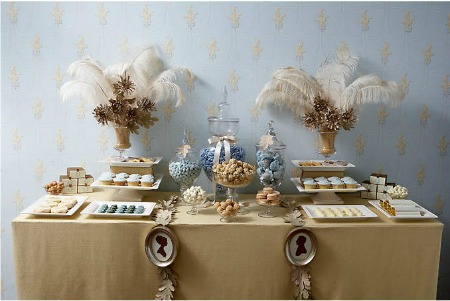 At your wedding reception, what about having a dessert table for your guests? This idea is very popular in the USA and gaining ground over here.You may have seen sweetie tables at weddings but a dessert table is a slightly more substantial option and it offers great potential for decorating your wedding venue.

You can offer your guests chocolates, cupcakes, bonbons, cake-pops, macaroons, berries ...

The colours are up to you - whatever suits your theme. It might be vibrant pinks or the more muted Wedgewood blues you see here.

Rather than choose a standard 'one-size fits all' dessert for your guests, a dessert table allows you to cater to suit different tastes (and calorie intakes!)

It's also a clever idea for a DIY wedding - you could make the cupcakes yourself. Why not go to some cupcake making classes to brush up your skills and save some money?

Amy Atlas Events has created some completely stunning dessert tables for clients, like the one shown here.
I think it is so pretty and so delicious-looking.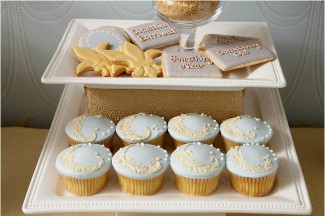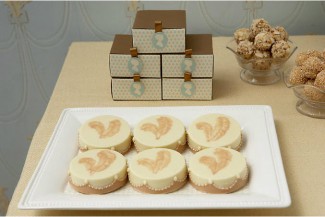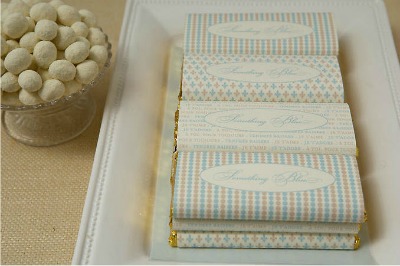 All images from Amy Atlas Events. Such inspiration! Thanks for sharing!