A Beach Wedding Worthy of a Lifeguard High Five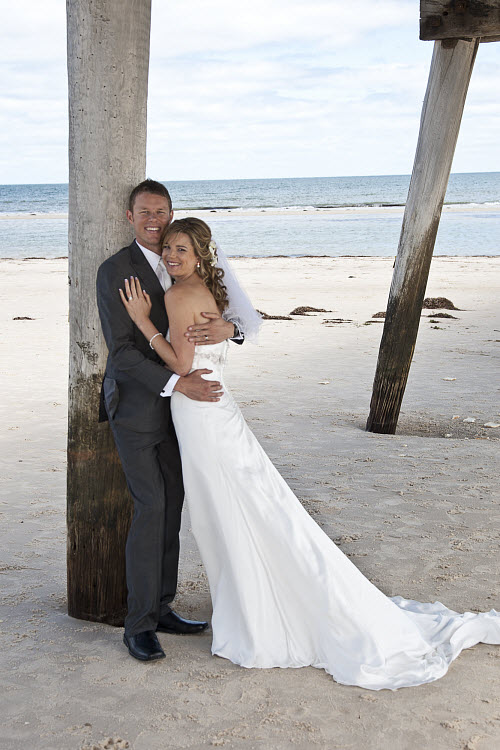 When Isla Gillies contacted me with her Dessy Bridesmaid Dress wedding images I saw what a fun and full of love wedding day she had and asked her if she would mind if I shared her pictures here with all of you. Little did I know the amazing story that lead up to her wedding day. In her own words, here is the story of Isla Gillies and Andrew Woidt's wedding on Grange Beach in Adelaide, South Australia:
"We decided to make our wedding a real blend of the two of us. We had the beach wedding ceremony because we both LOVE the beach. We met while we were both working on an island resort in the Whitsundays and we now live near the beach in Adelaide, South Australia. Andrew grew up in the Barossa Valley, world famous for its wineries, so it seemed only fitting that we had our reception at a gorgeous winery in the Barossa!
We needed our bridesmaid's dresses to match both the casual beach ceremony, as well as the formal atmosphere of our winery evening reception. Choosing the bridesmaids dresses was no easy task with my 3 bridesmaids living 2,000 kms away in my hometown of Sydney!
My sister Sarah and I fell in love with the Dessy website while she was in the hospital receiving treatment for Leukemia. Sarah got diagnosed with Acute Myeloid Leukemia 4 days after I asked her (& my other sister Angie & my best friend Lauren) to be my bridesmaids. She immediately started what ended up being 3 rounds of chemotherapy and a stem cell transplant (from Angie). This was all just six months before my wedding!
Given that Sarah could not leave the hospital to try on dresses, we spent hours searching the web for dresses that would suit all 3 girls, but especially one that would be comfortable for Sarah to wear. That's when we fell in love with Dessy! The website was so easy and fun to use and we straight away found the full length halter neck design and the perfect color I had been looking for everywhere for!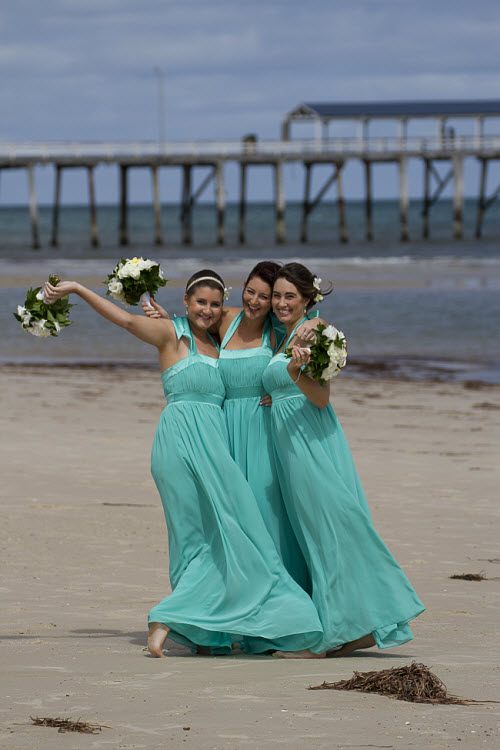 We contacted Legacy Bridal in Sydney and were able to arrange for a quiet time for Sarah to leave the hospital and all the girls were able to try on the dress. All girls looked absolutely gorgeous in it! I then ordered the groomsmen ties and the Bridesmaid's flip flops and clutch on the Dessy website which only took 10 days to arrive!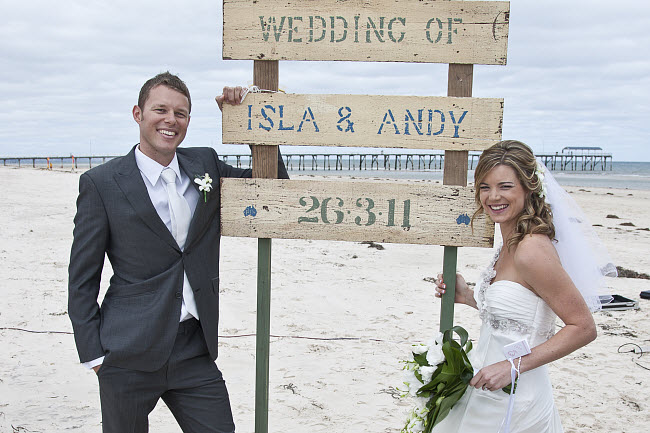 Other things made our wedding day special such as the sigh that Andrew made out of old bits of wood from his late Father's farm in the Barossa. Instead of giving our guests bonbonniere, we decided to donate money to the Cancer Council and Oxfam, two charities that are very close to our heart."
Thank you Isla and Andrew for sharing your story with us. We wish you all the happiness. Here are a few more photos from their wonderful day.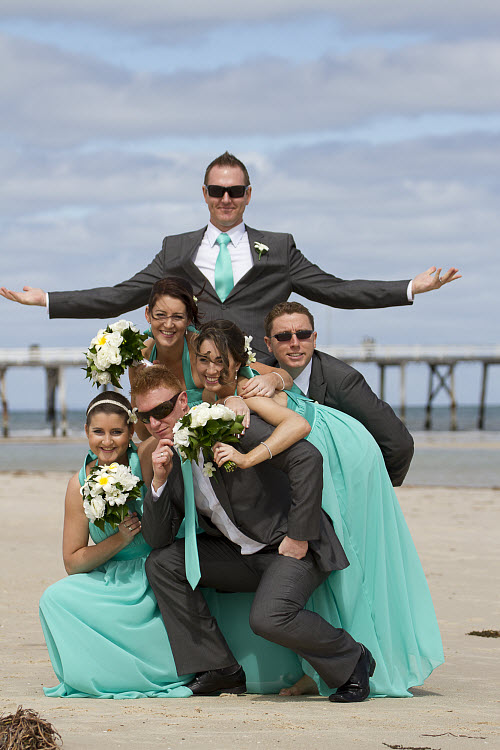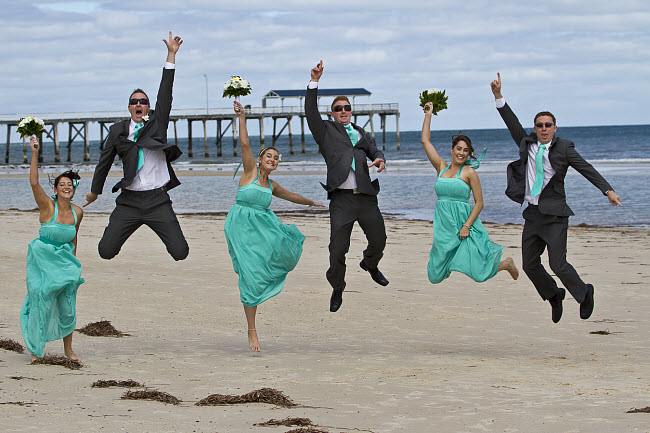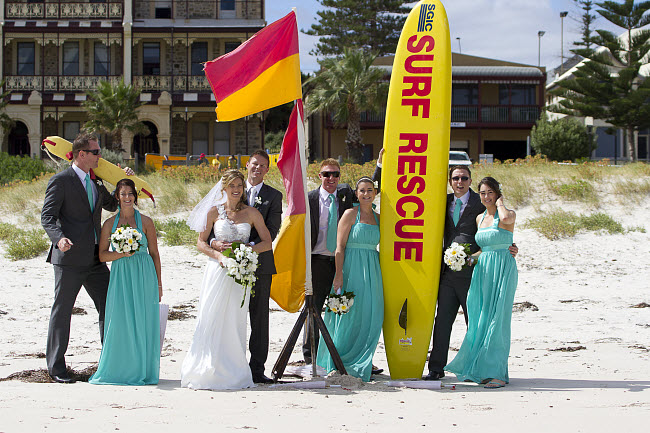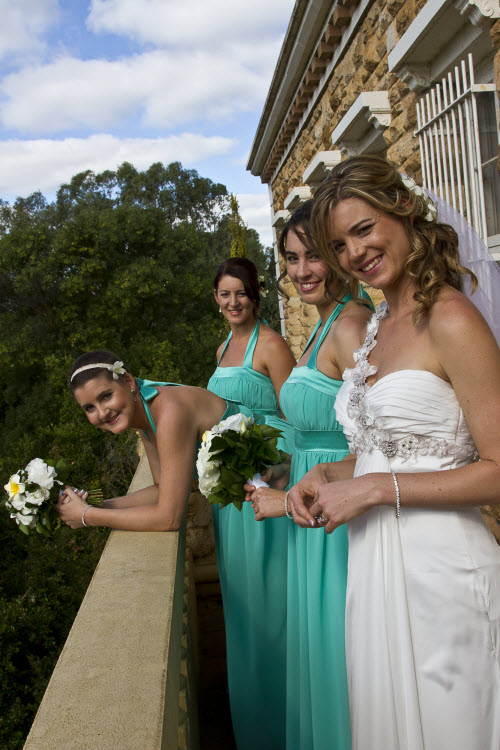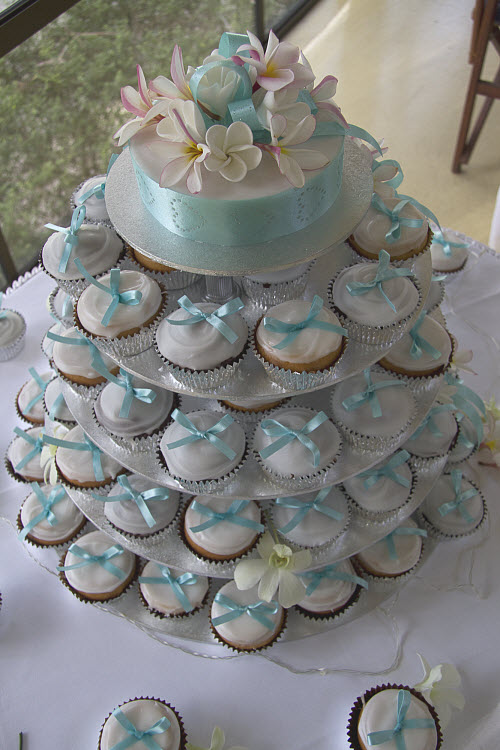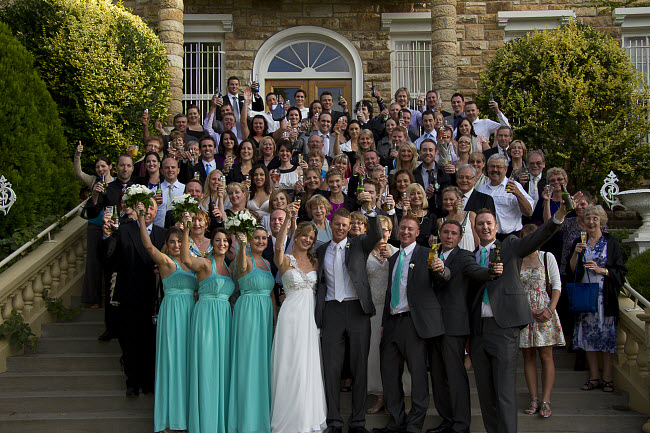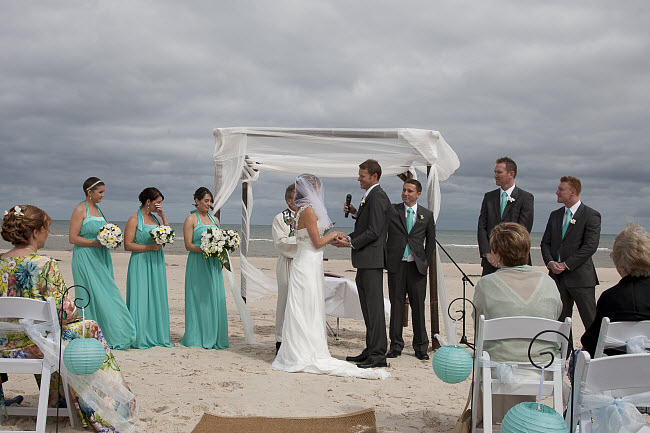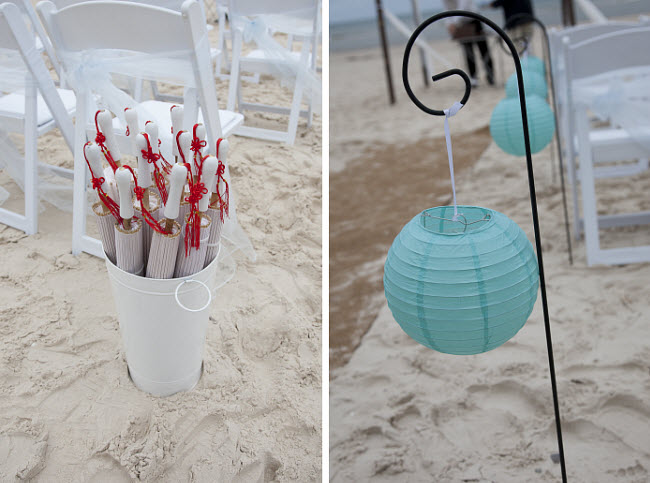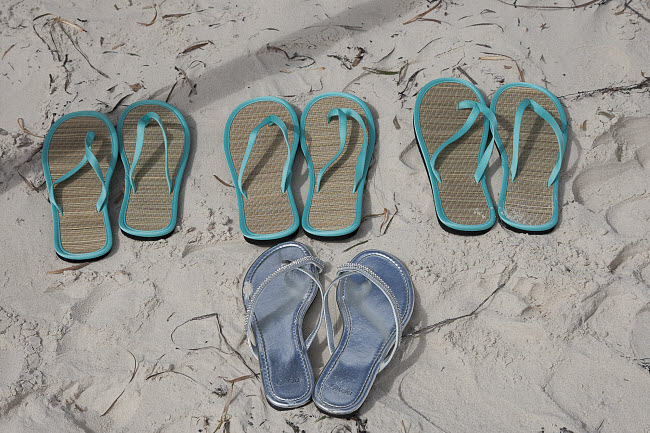 Images by Eric Wilkes Photography
Pictured: Bridesmaid dress style After Six 6566, Wedding Flip Flops