An Unusual Wedding Invitation Idea - A Printed Tea Towel!
I just came across this idea for an unusual wedding invitation. It's a tea towel! And I thought it was fabulous.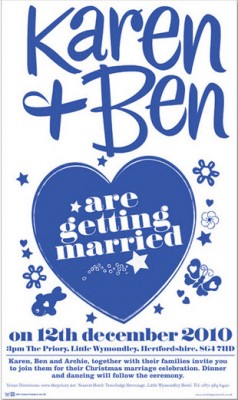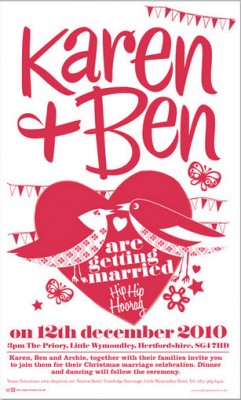 Okay, so tea towels and washing up might not immediately spring to mind when you're planning your wedding invitations but think about it.
Your guests will have a useful memento of your big day to keep
When they open the invitation the tea towel is bound to raise a smile
Good talking point
Every time guests are drying up they'll be thinking of you and your husband!
It's definitely not part of the 'throw-away' culture
You can create a design to suit you
You can also have a matching canvas bag created as a giveaway favour to guests
It's an extremely amusing idea
Quirky and original
You could frame it
Even if people can't make your wedding they will have a souvenir
You can also create matching tea towels to use as thank you cards for your gifts
These featured tea towels have been created by The Original Wedding Tea Towel and it's an excellent site. There are plenty of different tea towel designs to choose from or you could download a template to design your own tea towel. Print costs start at £2.75 per tea towel and a classic design starts at £55.
More ideas for wedding invitations will follow in due course. Back to my research!