Sew Your Way to DIY Wedding Favor Boxes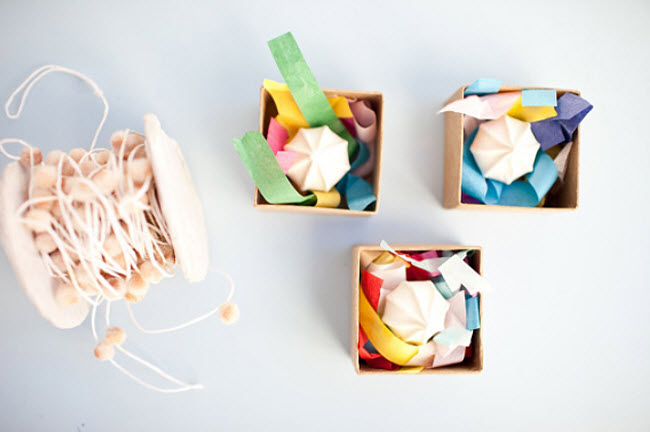 Once again I've found something very share-worthy over at  A Subtle Revelry.
If you're making your own favors, whether they be homemade cookies,
candy or another crafty creation these boxes are the perfect way to
present them. Sewing boxes, who would have thought? But it works. You
could use your wedding colors and sew in both of your initials, or a
sweet heart or just any pretty design you wish. A little fun confetti
inside and you have yourself a party. Simply lovely.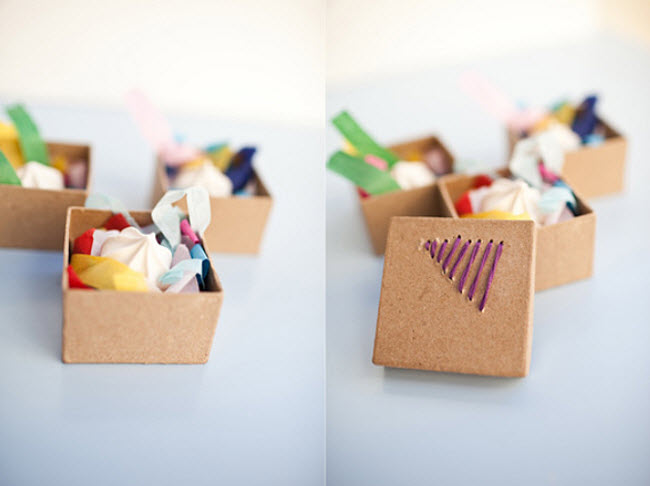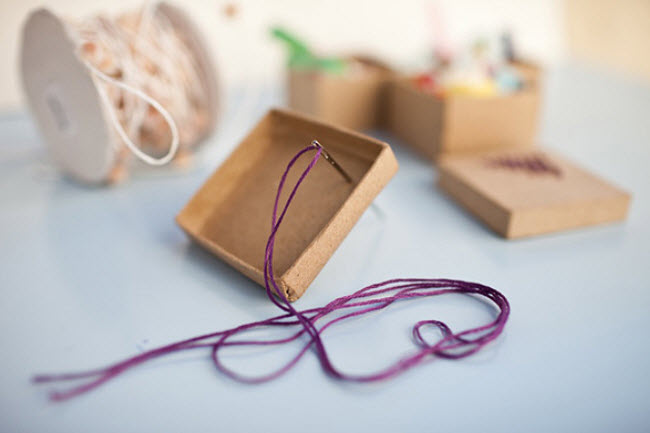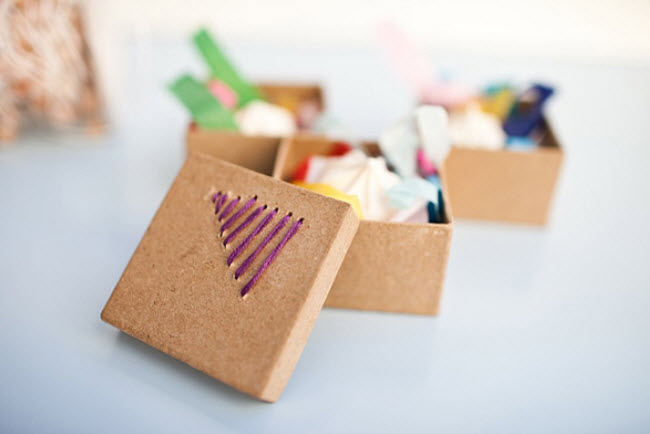 Images by A Subtle Revelry