Fields of flower petals - a natural confetti crop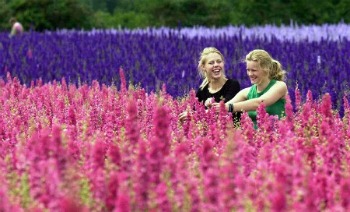 This is what a confetti crop looks like! Fields of delphinums, roses, hydrangeas and scented lavender flowers - a harvest of natural petal confetti for weddings in blues, pinks and creams.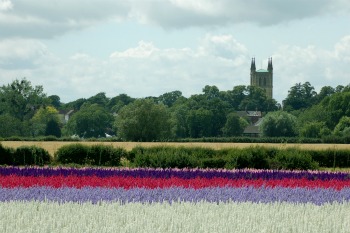 The scene around this Worcestershire confetti farm couldn't be more beautiful, don't you agree?
Owner Charles Hudson set up The Real Flower Confetti Company to grow varieties of flower petals that biodegrade naturally.




Acres of land on his farm are turned over to growing small and large rose petals and a variety of flowers with different scents and shades ... blues, pinks, creams, purples ... You can even find wildflower confetti.
Natural Petal Confetti in Colours That Will BLOOM on Your Wedding Day
Browse through The Real Flower Confetti Company's website and you'll find petals in every colour and hue you can think of. And the fragrances (check the lavender) are divine.
You'll also find accessories for your flowergirls to carry the confetti - baskets, cones, bags and envelopes.
All photography courtesy Confetti Direct.