Dreamy Italian Wedding Venues
Considering holding your wedding abroad? Looking for a fairytale venue with lakes and castles? Somewhere warm with wonderful food and wine? Not a sandy beach kind of bride - you're a little more traditional?
If you're nodding yes to all of the above, then you should think about Italy as a wedding destination.
Some of the venues available are absolutely stunning and will make you feel just like a princess. On a practical level Italy has a lot of plus points too.
For a start, there's only an hour's time difference between the UK and Italy, so you and your guests can get right on with enjoying the occasion rather than fighting off jetlag.
Flying to Italy is also a lot less time-consuming and costly than a trip to a palm-fringed tropical isle so your guests are more likely to be able to come for a few days or long weekend.
And of course it's a very romantic place to spend your honeymoon.
So to get you thinking - and dreaming - here are Best Wedding Away's top five Italian wedding venues* requested by brides-to-be.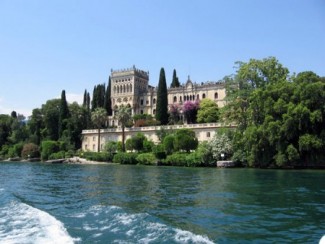 1. The Private Island, Lake Garda
Well, the name says it all really. You get to hold your wedding on a private island on Lake Garda, accessible only by boat, with a private chapel for blessings and a religious ceremony. Afterwards, enjoy dinner on the terrace overlooking the beautiful gardens which slope down to the water's edge.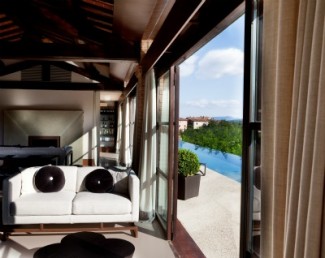 2. The Tuscan Tenuta, Tuscany.
Elegance in the backdrop of a country estate. The villa is surrounded by vineyards and sunflower fields and will accommodate up to 25 wedding guests, so you can host a private and sophisticated wedding party for your nearest and dearest.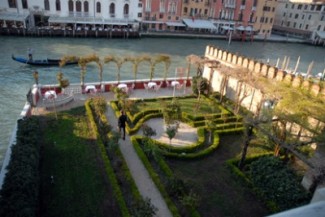 3. Ambassador's Palace, Venice.
Realize your princess dreams by getting married in a real palace, or 'palazzo' as the Italians would say. And this spectacular palace is in Venice and yes, you can arrive on a gondola! The garden looks directly out onto the famous Grand Canal and the interior is dazzling.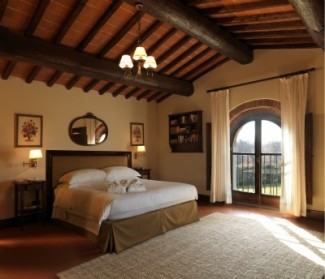 4. The Luxury Relais, Tuscany.
A good choice if you're looking to host a larger group. The villa offers 24 suits adorned with frescoes and original furniture and in additional there are 14 luxury apartments beside, with every modern day comfort.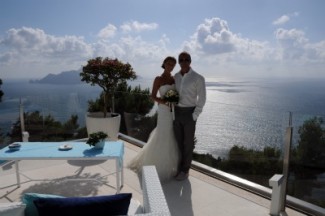 5. Ice-White Hotel, Sorrento.
Overlooking the romantic island of Capri, this luxury villa stands in a landscaped park and every bedroom has a dazzling view of the sea. Sip the local Limoncello liqueur while you watch the sun go down.
For a destination wedding, consider a Dessy Twist Wrap dress for your bridesmaids too, it's a dress they'll wear again and again.
*Data supplied by Best Wedding Away, based on the most requested venues.