Wedding Hairstyles and Accessories to Inspire You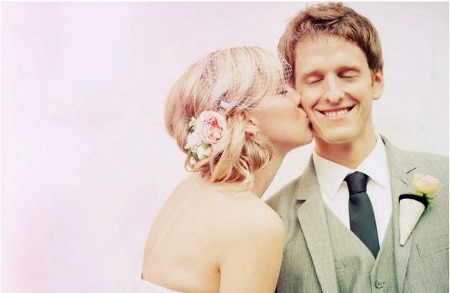 Today I'm thinking about wedding hairstyles.
How are your thoughts running? Sleek chignon? Artfully messy up-do? Long and flowing with a veil (as per Miss Kate Middleton earlier this year). Or short and snappy with a birdcage veil?
Obviously your bridal hair will reflect the style of wedding dress you choose and the neckline of course. It's a good idea to find some photographs of styles you like, take them along to your hairdresser and experiment a bit. Use a neckline that's similar to your dress to see what the effect is.
If you decide not to go the traditional veil and tiara route, there are some stunning bridal hair accessories about and you don't have to spend a fortune to get something really beautiful. Or you could be "au naturel" and have real flowers threaded through your hair.
Here are a few ideas I've spotted to start or add to your wedding hairstyle collection. (Why not start a wedding moodboard just for hairstyles?)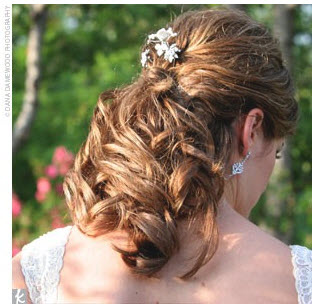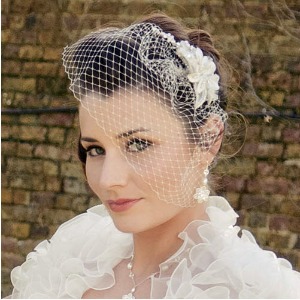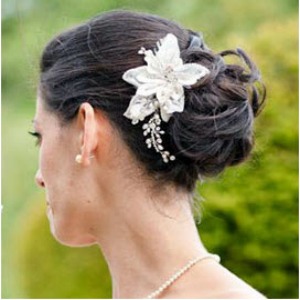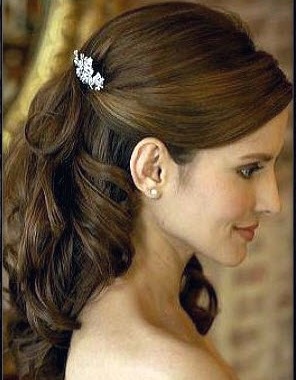 Add a veil to this and you've got Kate Middleton-style wedding hair.
Credits (top) Yvonne Wong Photography via StyleMePretty: (Clockwise from left to right) Chignon updo with diamanté comb from Tantrums & Tiaras; Image DanaDamewoodPhotography via The Knot; Haircomb and birdcage veil by Chez Bec; Long hair pinned with diamante comb via Boardsweddingbee.