The Top Five Styles for Celebrity Engagement Rings
The shopping centre at Westfield London has just sent me some quite fascinating information on the top five engagement ring styles favoured by celebrities.

Not everybody goes for the classic solitaire diamond - coloured stones are quite popular, as are vintage styles and emerald cut rings.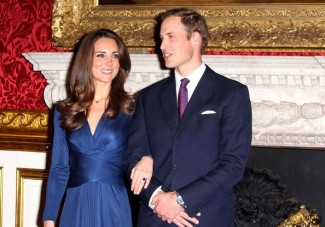 Coloured Stones

So first off we have coloured stones, as favoured by Prince William when he proposed to Kate Middleton. Her dazzling engagement ring features a jaw dropping 18 carat sapphire surrounded by 14 diamonds. As we all know, the ring previously belonged to his mother Princess Diana, who bucked royal tradition by choosing a ring from the Gerrard Jewellers catalogue. I think it is completely stunning and it's lovely to see it being worn again.

Emerald Cut Diamond Ring

An emerald cut diamond ring is a timeless classic. Grace Kelly received a 12 carat, emerald cut engagement ring with baguette diamonds from Prince Rainier of Monaco in 1955. It was a perfect choice, as the Hollywood trend at the time was for actresses to wear large statement rings.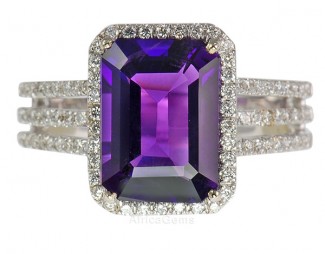 Elizabeth Taylor and Mariah Carey also received emerald cut rings from their husbands.

Asscher Cut Diamond Ring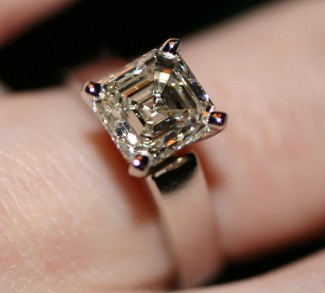 Asscher cut diamonds are perfect for those fans of more antique, vintage styles - like Gwyneth Paltrow, who sports Asscher-cut diamonds in her engagement ring from Chris Martin.

Marquise Shaped Diamond Ring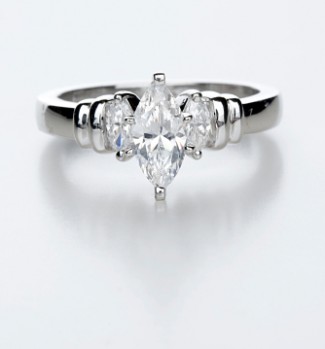 Michael Douglas proposed to Catherine Zeta Jones with a beautiful vintage, marquise-shaped, 10 carat diamond set horizontally. Designed by Fred Leighton, it's worth an estimated £1.25 million.

Victoria Beckham's finger is also adorned with a marquise cut diamond, flanked on either side by baguette diamonds.

Canary Diamond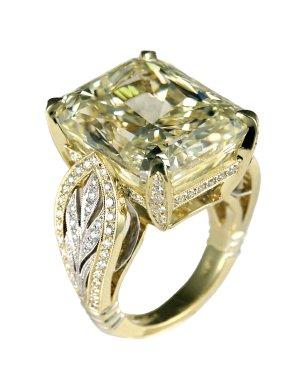 Seal proposed to Heidi Klum with a 10 carat canary diamond set in yellow gold and also asked her to marry him by flying her to a glacier and proposing inside an igloo!

Thanks to Westfield London for providing all this information and sourcing the images. Westfield London has 32 jewellery stores from Tiffany and Co to Goldsmith, with something sparkly and spectacular for all tastes.

Image Credits (from top): Photograph of Prince William and Kate Middleton Flikr, Old Maison; Emerald Cut Diamond Ring Picassa, Marc Sarosi; Asscher Cut Diamond Flikr, EdwardK662