A white and green wedding theme
When you're planning your wedding reception, it's always a good idea to look at your surroundings and maybe let them inspire your theme.
Nature is the inspiration for this very natural, very simple but quietly sophisticated wedding with a green and white theme. I discovered these images via Style Me Pretty (with photography by Scott Piner), where you can read the full post.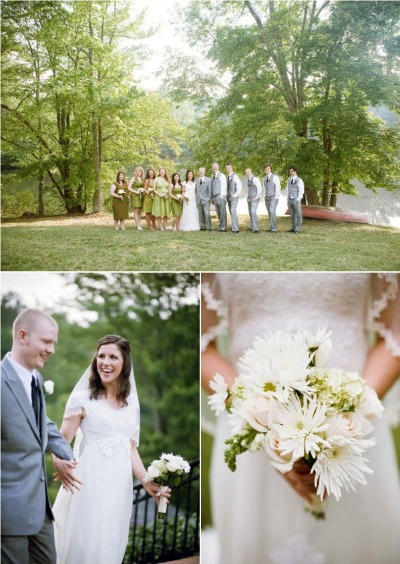 I love the simple white bridal bouquet with chrysanthemums and the palest roses, the bride's exquisite lace gown and the leafy green bridesmaids dresses in toning shades. And of course the forest setting was perfection.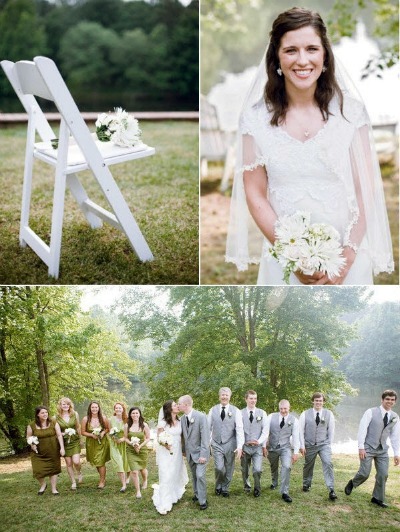 You can read the full post here at Style Me Pretty with more images by Scott Piner.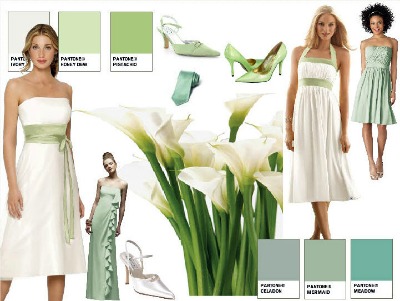 Green and white wedding moodboard via Dessy.