Some tips on bright wedding flower styles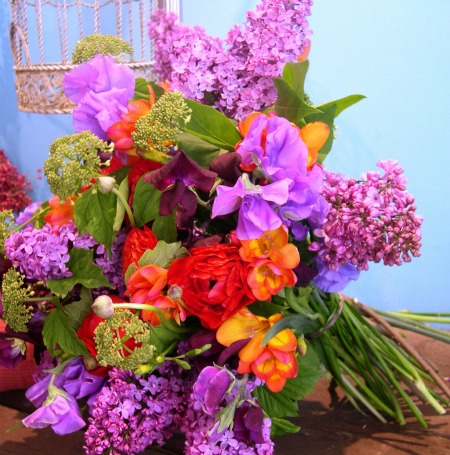 Thinking about using bright wedding flowers to add drama to your big day? I recently got chatting to Mairead Curtin of florists Rebel Rebel who has shared her thoughts on wedding bouquet colours and styles.
"Single colours can lack a certain vibrancy. If you want a really zingy red, mix it with pink, orange and purple to bring out the redness. Works for white too. If you make a bouquet with a mixture of whites and creams you have the whole spectrum, adding texture and interest to a bridal bouquet. Don't be afraid of colour.
We recently did a Goth wedding and the bride wanted black feathers around the bouquet, which we LOVED doing.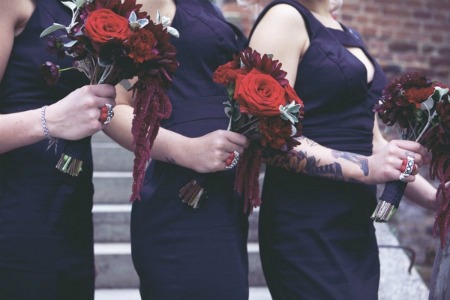 English dahlias have the very best colours. In winter Italian anenomes and ranunculus are fabulous.
Our favourite rose at the moment is Secret Garden - a pale, creamy grey, pink parchment colour with a huge bloom that opens out.
Look out for a newish rose called Norma Jean which smells divine.
Buttonholes - instead of matching buttonholes, use all sorts of different colours and styles."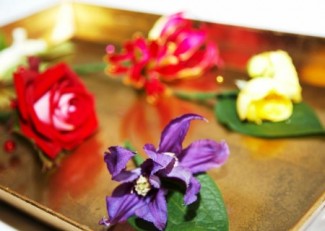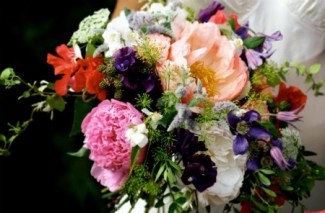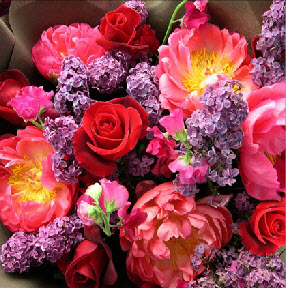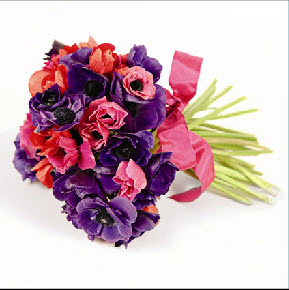 These wedding bouquets would certainly be a show stopper on your big day, whether you want to use bright wedding flowers to co-ordinate with your wedding dress and bridesmaid gowns or whether you want to just add dramatic accents. Thanks for the tips Mairead. More advice on how to decorate your wedding venue from Rebel Rebel soon.
All photography via Rebel Rebel.