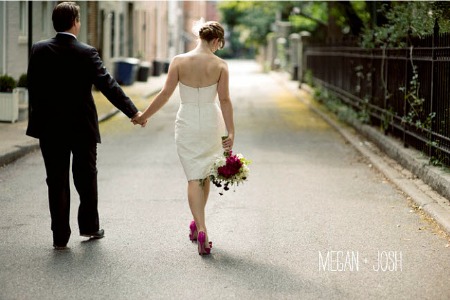 Today I thought it was time we featured a city wedding.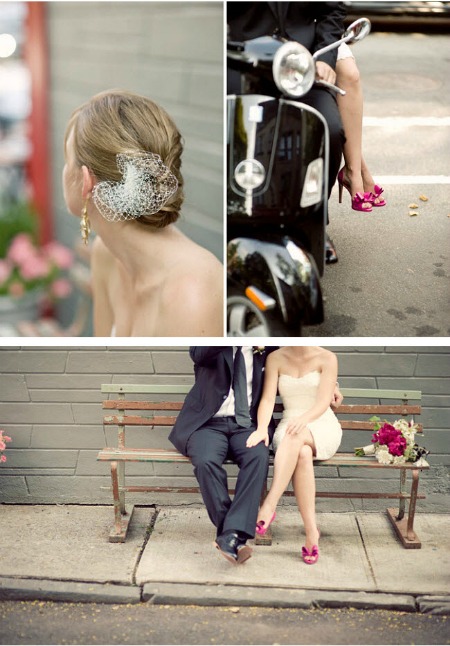 What caught my eye about these photographs?

Well, I love the bride's short wedding gown - perfect for a smart and sophisticated lunchtime event in a restaurant. Her up-do with just a hint of a veil in the netting detail is just right. (Up-dos do look good with a strapless dress, don't you think?)

And I have to say that the fuchsia heels were a touch of genius, particularly with the colour picked out with big fuchsia blooms in her wedding bouquet.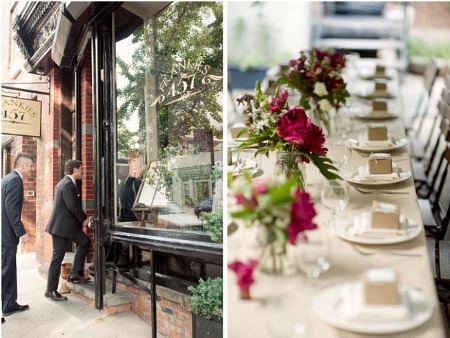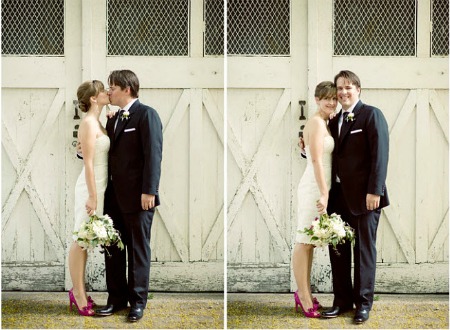 Images by Oh Darling photography.