10 favourite UK wedding blogs
You'll find masses of wedding information online when you're planning your big day.
And reading wedding blogs like this one is a great way to discover what's out there.
The only trouble is it's a bit time-consuming. And you'll have to trawl through a lot of irrelevant stuff along the way.
So as I read blogs a lot (and I mean A LOT), I've compiled a list of my 10 favourite wedding blogs that are based in the UK.
Some specialise in vintage style, some in wedding dresses, some are photographers' wedding blogs. (Of course, Stateside brides-to-be also have some fabulous blogs to enjoy and I'll be doing a round-up of these very soon!)
10 Favourite UK Wedding Blogs (in no particular order)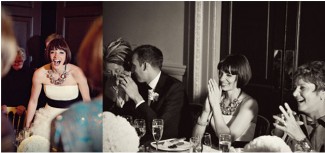 1. OMG I'm Getting Married. Masses of ideas here - from statement wedding necklaces to tips for staying healthy in the lead-up to your big day.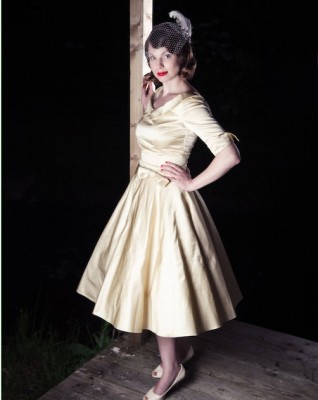 2. Fifties Wedding. If you're a retro kind of girl, then this is the blog you need to look at. Fabulous inspiration for wedding dresses with ideas for matching hairstyles and accessories.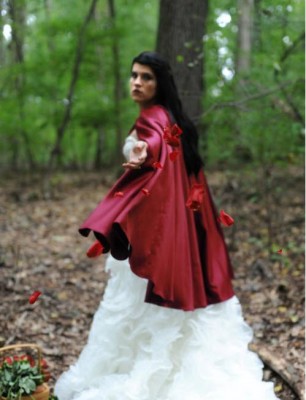 3. Whimsical Wonderland Weddings. If you're the kind of bride-to-be who imagines yourself in a fairytale setting, complete with handsome prince, then this is the blog you need to look at. How about this Little Red Riding Hood wedding theme idea?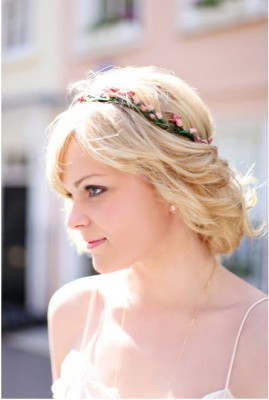 4. London Bride. "Bringing Style to the British Aisles". Exactly. Love this hair garland featured recently.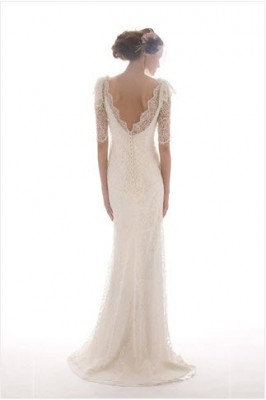 5. Brides. A great place to visit if you're looking for information on wedding trends. Some great offers too. (Dress featured by Elizabeth Fillmore.)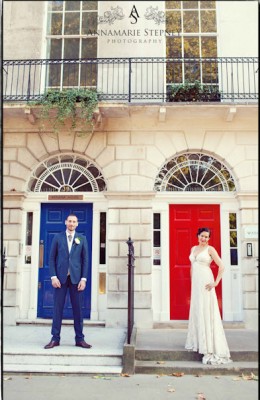 6. AnnaMarie Stepney. A wedding photographer's blog I come back to time and time again. Stunning.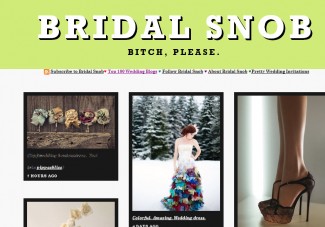 7. Bridal Snob. Not strictly a UK blog but a feast of amazing images - some of which will be an eye opener!

8. RockN'Roll Bride. For the bride who wants to do things very much her way. Quirky.

9. Staggered. A blog for the bridegroom. And it's funny.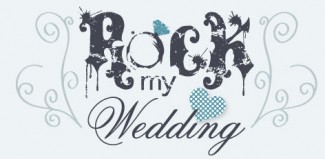 10. Rock My Wedding. Page after page of gorgeous real life weddings. Perfect material for creating your wedding moodboard.