Not Your Typical DIY Bridal Bouquet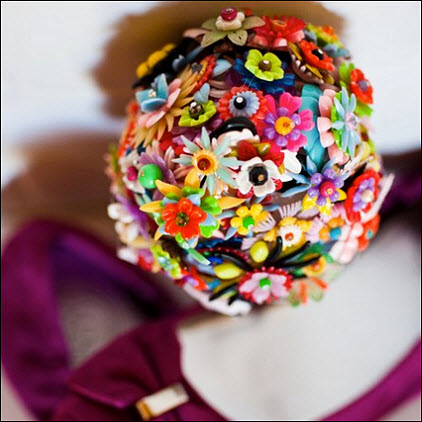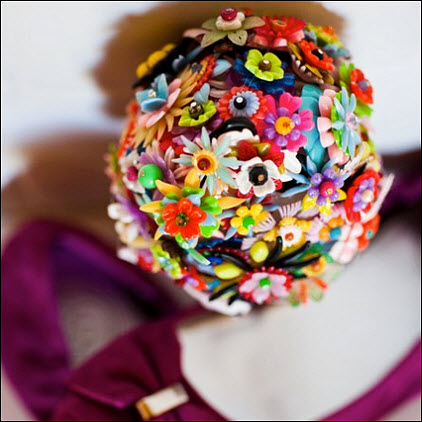 As you browse modern wedding blogs it's easy to notice that as a bride today there are many options and ideas that stray from tradition. A fresh flower bridal bouquet, once the only option, has now often been replaced by creative, unique wedding bouquets such as this one from Naughty Secretary Club.

A make your own bridal bouquet made from colorful pins and brooches is not only gorgeous, it makes for a great keepsake. The perfect way to remember just how you felt walking down that aisle. And, if made well, it may just become that 'something old' for your children's weddings.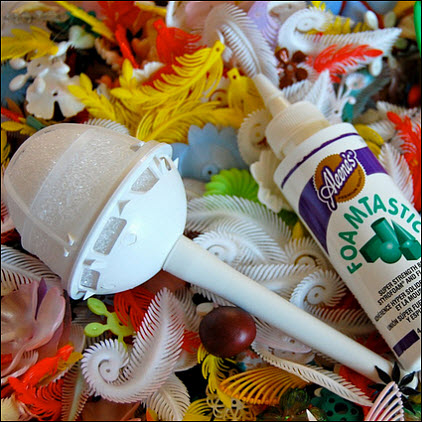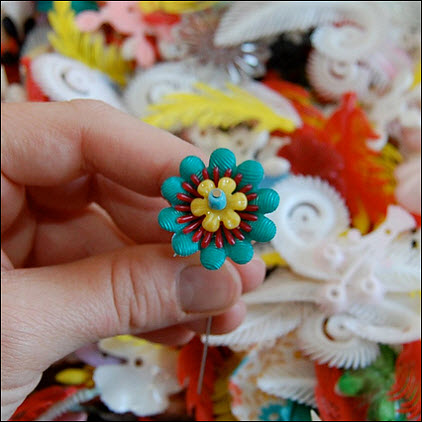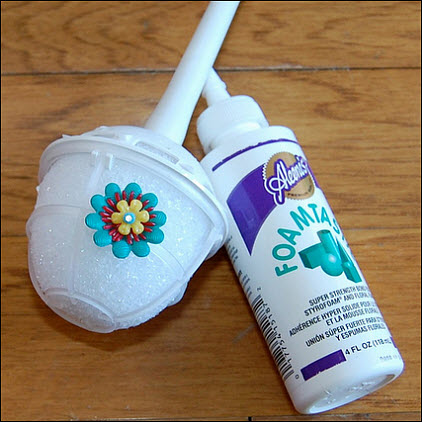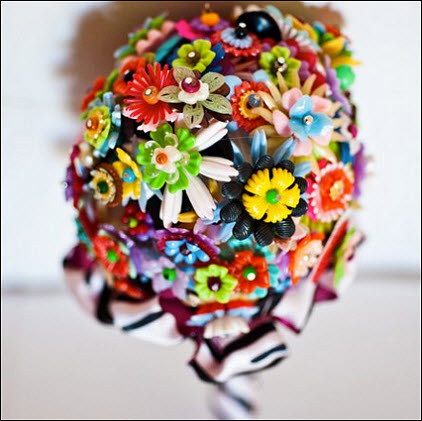 Images by Naughty Secretary Club found via Craftzine

Gorgeous, yes?! Don't forget your bridesmaids need bouquets too. Call your bridesmaids and organize a unique bridal bouquet making party! Visit
the Naughty Secretary Club for full tutorial and ideas on where to find the perfect flower
beads and brooches.