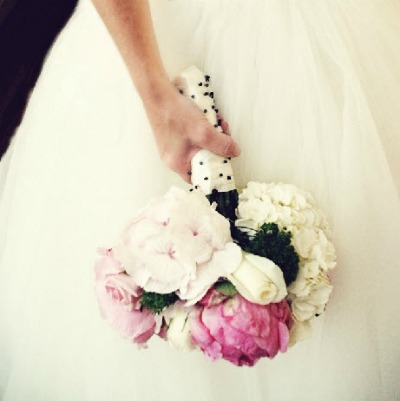 It's very useful for the bride to have a checklist so that nothing is forgotten on her wedding day.
I discovered this useful big day aide-memoire via the Wedding Ideas magazine blog. Basically it's all the things that brides wished they'd done on their wedding day but didn't. Read through, and see which you might want to add to your wedding day checklist.
Wedding Day Tips from Real Brides
I wish I'd gone for short bridesmaids' dresses. The long ones were stunning but will likely never be worn again
I wish I had given a detailed list of the shots I wanted to the photographer
I should have organised our ushers! I'm not sure how seriously they took their duties on the day
I wish we had practised a proper choreographed first dance together
I should have put an RSVP date on the invitations instead of chasing replies
I wish I had set aside more time for chatting to our guests
I should have arranged for more snacks and canapés. The guests were hungry after the long ceremony.
I wish I had arranged to get my bouquet professionally dried because it would have been a lovely keepsake.
I wish my husband and I had had a picture taken with his Mum and Dad
I wish I had walked down the aisle with my veil over my face
I wish I had had bridal preparation photographs and video footage and captured what was the perfect family morning
I regret not getting my dress cleaned and boxed straight away
I wish I had given my dad a kiss as he handed me to my husband
I wish I'd worn false eyelashes to make my eyes stand out more in the photographs
I wish I'd had someone filming the day on vintage-style cine film
I wish I'd danced less and mingled more
Our best man was great at arranging the stag-do but a bit bewildered on the day. We should have given him and the ushers a proper 'to do' list
I wish we'd had an ice cream van
I wish I'd asked the photographer to stay longer and take shots of the evening reception
I wish we'd had a professional videographer to capture all the speeches.
All information kindly supplied by Wedding Ideas magazine.